Clifford Chance –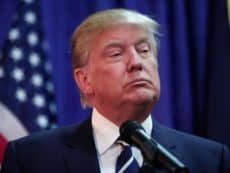 Over the past year, completely contrary to public expectations, President Trump has unleashed the power of US economic sanctions to champion human rights and fight corruption globally. As laudable as this initiative may seem at first glance on public policy grounds, it also raises serious legal questions and creates new risks and uncertainties for the global business community.
In accordance with the Global Magnitsky Human Rights Accountability Act, on December 20, 2017, President Trump issued Executive Order (EO) 13818 "Blocking the Property of Persons Involved in Serious Human Rights Abuse or Corruption".
As summarized by the US Treasury Department's Office of Foreign Assets Control (OFAC), the Global Magnitsky (or GloMag) EO "declares a national emergency with respect to serious human rights abuses and corruption globally, identifying these issues as threats to the national security, foreign policy, and economy of the United States" and authorizes OFAC to list as Specially Designated Nationals (SDNs) persons and entities determined by the US Treasury, State and Justice Departments "to be responsible for or complicit in, or to have directly or indirectly engaged in, certain human rights abuses or corrupt acts anywhere in the world".