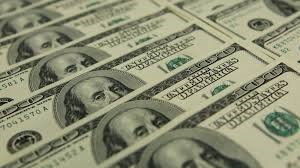 The rich get richer and that's an evident truth about law firms too according to a report that shows the Am Law 200 are increasing the gap between themselves and the rest of the law firm would-be contenders.
The report comes from ALM Intelligence tracking results back to 2000 and showing the profit per equity partner (PEP) for the top 25 firms.
The stats show this year's rankings are increasing the gap between the Haves and the Wanna-Haves.

Why might that be the case? Probably because the industry's most elite ranks—firms that include Latham & Watkins, Kirkland & Ellis, and Davis Polk & Wardell—have been mostly immune from pressures to cut their rates. They are sought after to do the most complex, valuable M&A deals and the riskiest litigation.
Overall, the data cast doubt on the notion that law firms are getting less profitable. Some are, it's true—but most of the big ones are not.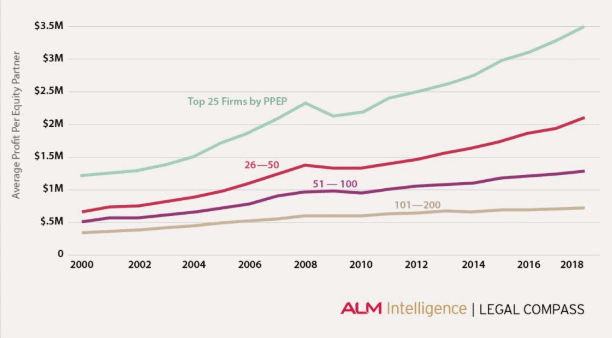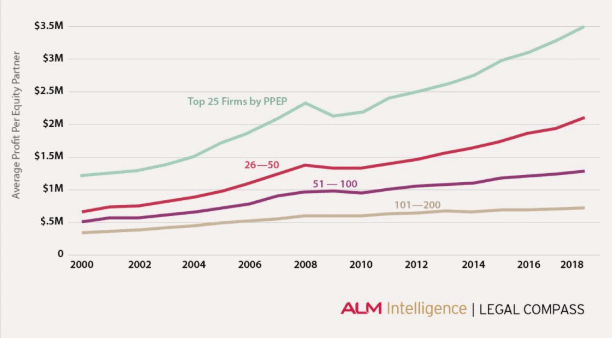 One probably result from the trend is more money for young lawyers and associates.  With an average earning at a 'rich' firm being around $2 million or more per annum than the average partner in the 51-100 tier law firms and almost $3 million more than those in the 101+ bracket, the trend for increased remuneration is only going to increase again.
Source: Law.com