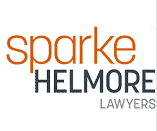 About Sparke Helmore – 
With over 800 lawyers and a strong reputation for its work, Sparke Helmore has been highly regarded by many who work for it, despite the growing intensity of competition from the global rivals that have arrived on the Australian legal scene.
What Sparke Helmore say – 
"Sparke Helmore Lawyers has a client first approach to everything we do.  We are a firm with more than 850 people working from nine offices across Australia, serving the needs of the insurance, government, financial services, technology, mining, construction and property sectors."
Diversity – 
The firm's recruitment strategies, performance metrics and leadership targets reflect a commitment to increasing diversity and inclusion. An aim to recruit female talent and "building awareness and understanding of different cultures and identities across the firm".
Glass Door – 
Pay Scale Ranking –