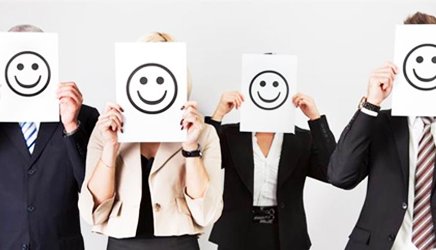 The latest Aderant survey of law firms had more than 90 per cent of respondents saying this year is at least as good as last year. More specifically, about half (54 per cent ) say times are better and smaller subset (8%) even say much better.
Law firms see other firms as the top source of competition (53 per cent), followed by clients taking work in-house (22%) and alternative service providers (15 per cent5). Interestingly, a segment analysis shows that firms that publish invoices more efficiently – an essential business process that runs smoothly – are more likely to see alternative service providers as a larger competitive threat.
The full press release –
2019 Business of Law and Legal Technology Survey Released

Third Annual Study Finds Strong Correlation Between Law Firm Openness Toward Change Management and Operational Efficiency
ATLANTA – August 7, 2019 – The results of Aderant's 2019 Business of Law and Legal Technology Survey were released today. The survey, released for the third year in a row, is unique because most respondents hold allied professional titles or positions related to the business of law and legal technology in law firms – roles other than that of a practicing lawyer.
Chief among the results is that most law firms believe this year is at least as good as last year. However, those firms that find it easier to obtain partner buy-in for projects central to law firm innovation are more likely to say they are having a better year. The survey surfaced a connection among intangibles like leadership and management of change – to the downstream effects on the business of law.
"There does appear to be a link between law firms that are open to the possibilities of doing things differently and the efficiency that can be gained across law firm business processes," says Aderant Executive Vice President Chris Cartrett. "Multiple studies have suggested law firms that outperform the market are doing it by taking market share from other firms. In our assessment, this survey presents a strong correlation between a law firm's willingness to embrace change – including innovative tools such as cloud technology – that lends the capacity for that higher level of performance."
Other key findings include:
·        The top challenges facing firms. Operational efficiency (31%) and pricing (29%) are the top challenges facing law firms in 2019. Pricing has ranked as the No. 1 or No. 2 challenge all three years Aderant has fielded this survey. Cybersecurity dropped to seventh place with 18% – down from second place last year. Rounding out the top five challenges are technology adoption (26%), change management (22%) and growing business from existing client accounts (19%).
·        The embrace of the cloud. The study showed that 74% of respondents are slightly or somewhat on the cloud, and only 2% of respondents reported being completely in the cloud. These firms, both large and small in size, utilize the cloud with storing data, hosting applications, or using cloud-based tools. In the future, 34% of firms are open to moving to the cloud, and only 1% refused.  
·        Tech tools firms find most effective. Respondents said fundamental tools like document management and time and billing have the greatest impact on their firm. Much hyped concepts like artificial intelligence (AI) and blockchain ranked last out of 18 possible choices.
A thorough commentary about the survey results is available on the Aderant Think Tank: The Good Times for Firms Continue; Cloud Adoption and Billing Efficiency Help Firms Stay Competitive and the full report is freely available for download in PDF format without registration here: 2019 Aderant Business of Law and Legal Technology Survey.
Survey Methodology:
Conducted in late April and early May of 2019 and polled 147 law firm business of law professionals, with functions that include law firm financial or accounting and IT functional leaders. Most respondents (87%) hail from larger firms in the U.S., for example, 16% of respondent said they worked for law firms with 500 or more attorneys; 34% from firms with 201 or more attorneys; 54% from firms with 101 or more attorneys; 85% with 25 or more attorneys.
# # #
About Aderant ®                                                                               
Aderant, headquartered in Atlanta, Georgia, is a global industry leader in providing comprehensive business management software for law firms and other professional services organizations. Aderant is a market leader in technology solutions for practice and financial management, knowledge management, business intelligence, matter planning, calendaring and docketing. Aderant is an established and trusted partner due to its versatile and innovative technology solutions, superior customer support and reliable implementation process. Aderant operates as a unit of Roper Technologies, a constituent of the S&P 500®, Fortune 1000® and the Russell 1000® indices.
———————————————
For Aderant North America, Inc. 
www.aderant.com
———————————————