"The Interview" release has been stopped in the wake of terror threats from Sony's hacker enemies.
The hacking attack on Sony was believed to be in retaliation for the release of "The Interview," a comedy about an assassination attempt on North Korean leader Kim Jong Un starring Seth Rogen and James Franco.
Sony announced it was canceling plans to release the film on Christmas Day after the nation's largest movie theater chains said it would pull the film from their screens due to threats by the hackers.
However the story about what has happened to Sony continues with planned class actions against Sony who say the company has not done enough to stop or reduce the damage done.
Sony already faces a claim and now is facing a second lawsuit from high profile production managers.
The Hollywood Reporter reports that the latest legal salvo comes from Susan Dukow and Yvonne Yaconelli, the lead plaintiffs in a legal action that seeks restitution for the harm brought by having social security numbers, medical history, human resource records and financial information breached.
The latest lawsuit goes beyond the one filed yesterday by not only blasting Sony for not taking sufficient security safeguards in advance of the hack, but also casting blame for decisions taken in regards to The Interview, the film that's believed to be the motive for what the hackers are doing.
"Various news reports suggest the original script of The Interview included a fake villain, but that Sony specifically changed the script to make North Korea's leader Kim Jong Un the film's villain," states the lawsuit.
"Upon information and belief, Sony knew it was reasonably foreseeable that producing a script about North Korea's leader Kim Jon Un would cause a backlash."
Such a negligence claim might be unprecedented, but the lawsuit will attempt to examine whether the release of The Interview "created an unreasonable risk that Plaintiffs' and Class Members' PII [personally identifiable information] would be exposed."
Read more at The Hollywood Reporter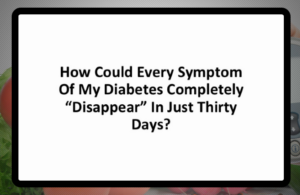 >> Destroy Diabetes – Watch the Video