LawFuel Power List 2024
TVNZ interim CEO Brent McAnulty has stepped in to the shoes of former lawyer and Power List lawyer Simon Power as the lawyers handle the ongoing challenges of transforming public television into a modern, digital platform.
McAnulty once worked for Telecom (now Spark) for six years and previously for big law in the United Kingdom.
As General Counsel and Company Secretary for TVNZ, as well as Corporate Affairs Director, he has a deep understanding of the business he has spent working for in the last 14 years, until his appointment to the top job in a caretaker capacity when fellow lawyer and former National Party cabinet minister and Simon Power resigned in June 2023.
The TVNZ gig is not an easy one as advertising revenues slide and digital platforms emerge rapidly to change the revenue and business model for television.
His earlier legal experience involved a legal role working for the British Medical Association and spending two years working in the London office of big law US firm Weil Gotshal and Manges before moving to the Telecom role in New Zealand.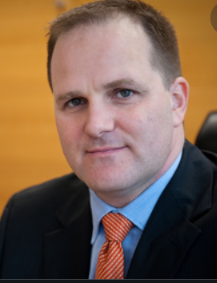 Simon Power had to deal with the now dumped TVNZ-Radio NZ merger, brainchild of former Labour Cabinet minister Willie Jackson. There was also the Kamahl Santamaria sex abuse scandal to divert attention from mainstream business.
Power, who originally worked in Palmerston North as a partner in Fitzherbert Rowe, subsequently entered politics and became an active Minister of Justice.
Named as LawFuel's 2011 Lawyer of the Year following his active role as Justice Minister making significant changes to the criminal law, capital markets, courts and other key areas of involvement.
He subsequently became head of private banking with Westpac and is now studying part-time at Victoria University of Wellington for a PhD.
Check Your Latest Law Jobs . .