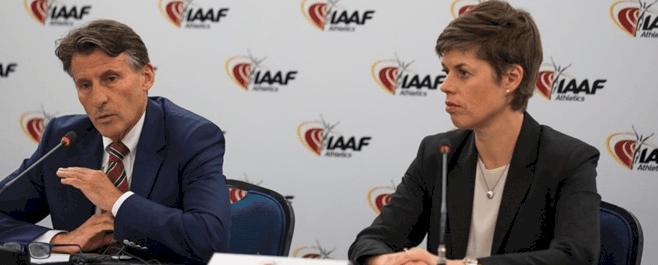 Kiwi sports lawyer Maria Clarke has been in-demand for her work helping to clean up the dirty world of (much) world sport.
The principal in Auckland-based sports law boutique Maria Clarke Lawyers, the Auckland-based mother-of-two has already established herself as one of the country's foremost sports lawyers.
As Chairperson of the Working Group on Governance and Integrity Reform for the world governing body for Athletics –the  IAAF – she holds what may appear a benign group but is in fact a powerful body charged with helping clean up athletics.
In April she was appointed as Vice-Chairperson of the International Paralympic Committee's (IPC) Governance Review Working Group.
Following graduation from Otago she worked for former World Anti Doping Agency head, Kiwi David Howman, a former Simpson Grierson partner.  While at the firm he trail-blazed sports law in New Zealand, representing a number of professional sportsmen and women, but also handled work for the Hillary Commission, a handful of sporting organisations and others.
Entering the increasingly political world of sport, she came at a time when doping scandals have continued to occupy headlines and with a major crisis facing the International Associations of Athletic Federations (IAAF) following what a Newsroom article described recently as a 'damning report'
When she accepted her role, Senegalese businessman Lamine Diack, the former president of the IAAF, had been found guilty of a number of major criminal offenses including bribing athletes, money laundering and others.
Appointed to the position by Lord Sebastian Coe, she has vast faith in the legendary athlete and leaders' capabilities, telling the NZ Herald last year – 
"If you read any leadership book, he espouses all the leadership propositions. Setting a strategy, setting a direction, getting a really good team around you who you can trust and letting them get on with the job, that's exactly what I've had from Seb."
"I think he's been a phenomenal leader, very courageous."
She realises now that it will take some years to get over the issues that have plagued the sport, including the poor governance and lack of integrity within the IAAF.  Her current role is to chair the group that is undertaking comprehensive reform of the organisation.
But the IAAF role is not the only thing she is currently involved in.  She recently received an appointment to the independent chair of the World Sailing Governance Commission as well as vice-chair of the International paralympic Committee working group for governance.
On top of those roles she holds a  volunteer role with the Association of National Olympic Committees in their legal commission.  She also has a position on the International Olympic Committee's marketing commission.
A recent Newsroom profile of the globe-girdling lawyer noted that she also wants to spend more time with her family, and find time to keep fit through the gym, mountain biking, tramping and the odd run.
In the meantime, the sports law champ continues to work towards cleaning up the rather dirty world of athletics . . along with other codes requiring a sharp legal eye on dodgy dealings.