The disaster that is The NZ Transport Agency has been further highlighted after reports that the Agency has spent close to $2.2 million on consultants with the largest amount – at $1.8 million – going to Meredith Connell to help sort out the Agency mess.
LawFuel has reported on the disaster Agency presiding over its app-obsessed 'digital agency' goal while road deaths and other critical issues increased.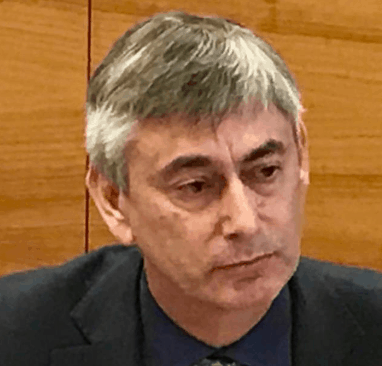 And we have also been informed that former employees serving the Agency under former head Fergus Gammie (left and above).
Gammie's 'work' has been a boon for Meredith Connell who also oversaw the disastrous Auckland World Rugby Cup shambles following an Auckland Council-commissioned report by the (then) Simon Moore QC.
Heavy criticism was also levelled at him and others over New South Wales transport crises, where he had worked as director general of transport for NSW, such as the ordering of trains too wide to get through tunnels.
Meredith Connell's latest and bigger Transport bonus has seen them overseeing 850 outstanding fines that required sorting, as well as major compliance issues.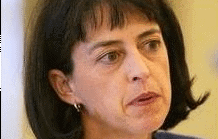 QC Kristy McDonald's(pictured) investigation of an incorrectly warranted vehicle involved in a fatal accident cost $60,173 and found major flaws in the agency's enforcement of safety standards and continues the trail of travails for the Agency but, much more significantly, for the travelling public.
However, the financial fallout from sorting issues at the agency is far from over with Deloittes working on a report as to ConnectedJourney's manager
Deloitte is currently working on another report into probity and conflict of interest issues around the development of a safety app by former Connected Journey's manager Martin McMullan's role in the digital dreams of the Agency.
Tech Focus Failures
Fergus Gammie was heavily focused on ensuring then Minister Simon Bridges was making an impact with the tech focus of the Agency even though northern hemisphere countries who are spending billions of dollars on such developments were always going to be well ahead of anything New Zealand could develop in this space.
McMullan can be seen talking about the tech future in this video –
Simon Bridges' launched the Choice app in Queenstown in 2017, talking with some excitement about its prospects, which was launched with Queenstown mayor Jim Boult.
"Mobility as a Service is a new approach to transport that combines journey options from all transport providers into a single mobile service."
Commentators lambasted the app obsession while other key traffic indicators like safety, emissions, congestion, road conditions and of course road deaths, were getting worse.
The lack of oversight by the Transport Ministry meant the whistle blowers and media were left to expose the chaos occurring at the NZTA.
And while the unravelling continues, the threat of legal action from staff who quit or were terminated remains a risk for the taxpayer.
And non-disclosure agreements, described by one informant as 'hard core' and preventing disclosure to spouses and others, is something that is yet to be disclosed. However the fact that a great many NZTA employees want justice and exposure of what has occurred is evidence of a major travesty.
ReFuel with the top law news weekly that's fun to read