A Good Keen Law Blogger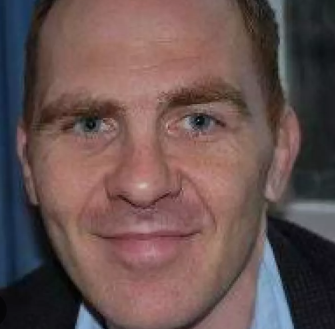 Former corporate high flying power lawyer and relative to one of New Zealand's most famous writers, Barry Crump, sees corporate lawyer Philip Crump as the pen behind the increasingly popular, conservative Substack blog 'Cranmer's Substack'.
Writing under the name 'Thomas Cranmer', the lawyer was 'unmasked' recently and has a significant career as a leveraged finance lawyer, beginning his career with Russell McVeagh before moving in 2017 from a partnership with US legal giant Gibson Dunn & Crutcher to leveraged finance chief at DLA Piper in London.
(The original Thomas Cranmer was the first protestant Archbishop of Canterbury, who died in 1556. The nom-de-plum may be a nod to Crump's King's College education).
He previously worked for legal giant Kirkland & Ellis, where he became partner in 2007, before departing for Gibson Dunn in 2015. All the firms are members of LawFuel's 'Most Prestigious Law Firms' List.
And prior to Kirkland & Ellis he worked for Shearman & Sterling, yet another top corporate firm.
He trained at Russell McVeagh in the late 1990s,
The 2023 Power List of New Zealand's Most Powerful Lawyers is Coming – Have A Thought? Email us at: lawfuel@gmail.com
In his new role, will become head of DLA's London leveraged finance team, advising on lender-side finance deals, special situations and deals for alternative credit providers.
In recent months, an influential blogger, media critic, and independent news enthusiast who goes by the pseudonym 'Thomas Cranmer' has gained widespread recognition with a series of attention-grabbing political articles. Now, his true identity is ready to be unveiled.
An alumnus of King's College and former editor-in-chief of the Auckland University Law Review, he is the creative mind behind the popular conservative blog known as 'Cranmer's Substack.'
Substack itself is the blogging platform that has become hugely successful as a subscription-based writers' forum co-founded by former Tesla employee and reporter Hamish McKenzie.
He has written for The Spectator on issues like identity politics and Prime Minister Chris Hipkens' inability to articulate an answer to the seemingly simple question of 'what is a woman?'
The rise of identity politics in New Zealand has also led to political polarisation, as different groups vie for recognition and representation. This polarisation has been particularly evident in the debates over immigration, where conservatives have often taken a firmer line, while identity politics advocates have emphasised the importance of diversity and inclusion.

Philip Crump, The Spectator
He also contributes under his pseudonym to the conservative 'Common Room' blog, his latest piece being 'Second term government, third term problems'.
One of 'Cranmer's' notable revelations was that a Government agency paid TVNZ a sum of $300,000 for broadcasting a series of climate change segments. While sponsored content is a common practice and generally not controversial, TVNZ has decided to reinforce the labeling of such content, particularly on its Breakfast show.
Crump recently updated the biography on his Twitter (X) account to reflect his true identity. He also engaged in conversations with Dunkley and, earlier today, with Sean Plunket on The Platform, shedding light on the motivations that drive his writing.
Crump, 51, is a second cousin to Kiwi author Barry Crump, has spent a significant portion of his legal career in London.
He started writing his Substack blog during the lockdown in London in 2020.
"Mass media are not neutral. News stories reflect and promote the worldviews, values and stories and language of the dominant Pākehā group." The [ 2022 report commissioned by NZ On Air called Te Tiriti Framework] report seems to implicitly acknowledge much of the criticisms levelled at the mass media but the focus seems to be on altering "the lenses" used by media to portray the news rather than ensuring neutrality and impartiality.

Philip Crump – Cranmer's Substack
"It started out as a couple of tweets, and there was some interest in those. I had a bit of time on my hands and some skills in terms of being able to look through documents and identify issues," Crump said in an interview.
He emphasized that his focus would remain on government matters, regardless of which political party was in power.
"As my Substack page states, while I lean right politically, I could be described as a Red Tory. I don't approach things solely from a business-oriented, capitalist standpoint."