Law Office Study as a Unique Way to Pass the Bar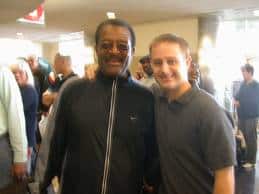 So Kim Kardashian West is becoming an attorney? According to her interview with Vogue out yesterday, she plans to by 2022. For aspiring attorneys out there, there is a firm question.
What is the best and most reliable way to become an attorney in California? Dependability is key. So is practical knowledge that can work across multiple disciplines. The same for information that will be good for the length of your legal career.
If these ring a bell, you may consider law office study. After all, this is the means that Kim K is using to prepare for the bar.
Close students of California's legal system and American history are not surprised. Reading the law was– and still is in the Golden State– a valuable and respected means to become an attorney. The required apprenticeship allows applicants a hands-on understanding of how the law is practiced. It is not just a study from a book.
Allowing practical knowledge through a law firm or courtroom is an amazing and crucial experience. Utilizing the California State Bar Law Office Study Program, or LOSP, is the means to the goal. Furthermore, the practice is both simple in its intent yet comprehensive for future attorneys. With a Notice of Intent to Study in a Law Office or Judges Chambers, you begin your process of acceptance to the Bar. Upon one year of legal study, applicants are eligible to take the First-Year Law Students Examination.
Why Pursue Law Office Study?
For many students, reading the law is a far more practical alternative than immediately attending law school. This is often the case for students concerned about the massive cost of such study. The full cost of attendance, time, and books add up very quickly. One the individual studied under an attorney or judge for at least eighteen hours each week for forty eight weeks receive a year's credit for study.
Upon four years of legal study through apprenticeship or law school or a combination and the passage of the "Baby Bar" First-Year exam, you're ready for the big bar.
For more info on the program, you can also listen to attorney Michael Ehline's podcast. He went through the process himself and turned it into a successful career as a trusted personal injury attorney in Los Angeles. Furthermore, such expertise is invaluable for students considering such a path.
Following in Big Footsteps
Should Kim K pass the baby bar, and finish her study of the law and pass the bar she will be in good company. The most famous individual who became an attorney through law study was our 16th President Abraham Lincoln. Supreme Court Justices John Jay and John Marshall each entered the legal field this way. In addition, so did President Andrew Jackson.
One of the most famed attorneys of the 20th century, Clarence Darrow entered the Bar in such a manner. In summary, this legal path allows for dedicated individuals to become an attorney the old fashioned way.
For more info, check out the California statute on practicing law in the state.