The role of women in law – or at least the need to ensure more women wind up in senior legal roles – has occupied the legal profession for many years in many jurisdictions.  But as the number of women in the profession continues to grow (with more women than men in Australia already) more women are also taking the opportunity to set up their own law firms.
One such woman, Courtney Bowie, was recently reported in the ABC after decision she had experienced burnout and depression working for a large law firm and decided to take things into her own hands by setting up her own firm – Her Lawyer.
Bowie has been a media spokesperson for mental health and women in the legal profession after suffering anxiety and chronic migraines just six months after her graduate role with a major law firm.
She became passionate about providing a voice for those who suffered in silence in a profession notorious for its burnout rate and exhausting work hours, as well as the punishing schedules and expectations placed upon women in law.
Mental health in the law remains a largely silent issue, notwithstanding greater awareness and research into the issue.
Setting up her own law firm has been a cathartic experience for Bowie, as well as an opportunity to provide more opportunities for women generally.
Targeting 'ambitious women in business', Her Lawyer has a very set mission and style.  "We're inspired by passionate women who are forging their own path in the world. We want to be part of your journey," their website says.
"There's a lot of cultural issues around gender and my experiences were of an insidious discrimination or gender deafness," Ms Bowie told ABC.  She founded Her Lawyer in 2017 with the aim of creating a working environment that encourages the growth of female lawyers and enables them to enter senior positions.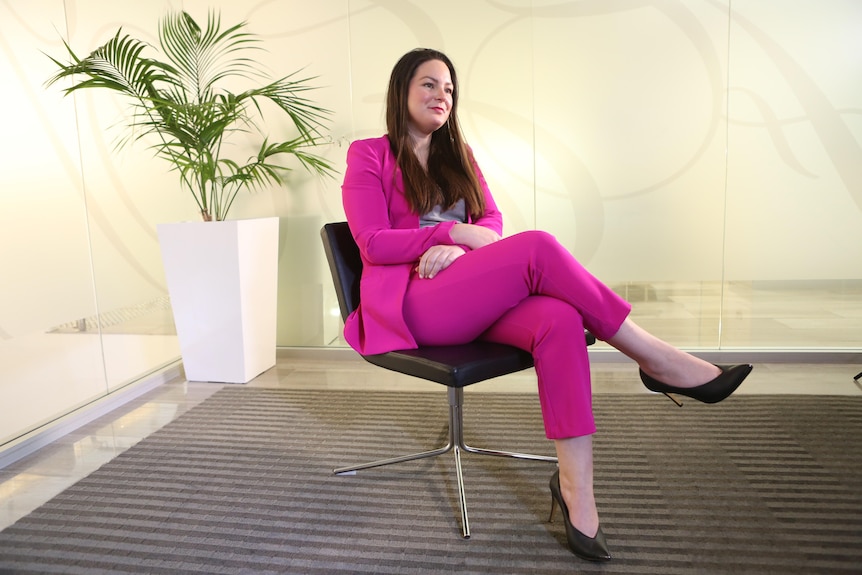 "My firm has allowed me the flexibility to continue to build a rewarding career and have my two-year-old son."
A new report by the Law Society of New South Wales has found that women made up 53 per cent of the 83,643 solicitors practising in Australia with female lawyers outnumbering males in every Australian state and territory.
But notwithstanding the numbers, there remains a 'gender divide' with fewer women continuing to make the higher echelons of the law despite conscious efforts by most firms to provide greater opportunities for female lawyers.
The chief executive of the Law Society of New South Wales (Sonja Stewart) said the rise in the number of female solicitors highlighted the importance of initiatives like the Charter for the Advancement of Women in the Legal Profession.
The charter aims to promote strategies to recruit and retain women in the law and encourage their career progression into senior positions.
"The charter seeks to achieve this by assisting the solicitor profession to develop cultures which promote diversity and inclusion, prevent sexual harassment and bullying and impact positively on all practitioners," Ms Stewart said.
About 300 law firms have signed up to the charter, but lawyers like Courtney Bowie say that it does not go far enough.
"Once you have women at the top, you can bring in a culture that supports women, supports flexible practices, regardless of gender and eliminates sexual harassment.
"We need some pretty radical actions and commitments from legal workplaces to make meaningful change."
The need for greater change for women in law continues with greater-than-ever momentum as the number of women in the profession continues to accelerate.
ReFuel with the top law news weekly that's fun to read