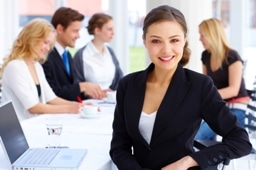 The question – or mystery, even – of why women continue to outpace men in deserting law firms, may have been answered by two Canadian writers who have authored a new book on the issue.
[wp_ad_camp_1]
The book, Breaking Though: Tales from theTop Canadian Women General Counsel, written by retired McCarthy Tetrault partner Kirby Chown and executive search consultant Carrie Mandel took a good look at the issue and looked at some of the deterrents for women in private practice, including onerous work hours (especially for new mothers), a narrow value proposition and the competitive nature of the business.
As general counsel, though, women found a better trajectory. They enjoyed being part of a team, were able to offer more than just legal advice, and appreciated the environment, which was typically more collaborative and strategic and not as hours-based and competitive as with a law firm.
General counsel can, according to Mandel and Chown, help female attorneys in several ways. They can assist women in their legal departments by providing support, constructive feedback and sharing the limelight. They can also encourage others on their team to express their point of view free of ridicule, or assist women in developing the skills they need to advance. Mandel cited the example of Robyn Collver, GC at Canadian Tire, who shared that she once struggled with public speaking. Now Collver makes everyone – male and female – speak up in meetings, not to put them on the spot, but to empower them.
The other way that female general counsel can help share the power is to empower outside counsel. Mandel and Chown referenced the organization Legal Leaders for Diversity, (LLD) a group made up of GCs in major Canadian companies that is committed to promoting diversity – of gender, race, sexual orientation, disability, cultural background, religion and age – in their own organizations and their law firm providers.
Since Melissa Kennedy, general counsel of the Ontario Teacher's Pension Plan and one of the women features in "Breaking Through," joined the executive committee of LLD, she has worked to give female lawyers opportunities to be in front of clients.