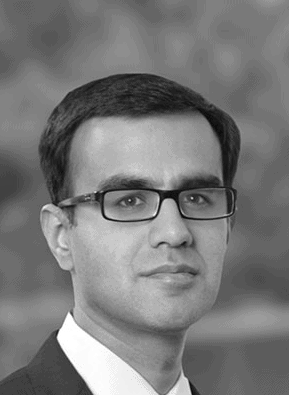 Global law firm White & Case LLP arbitration partners, Dipen Sabharwal (pictured) and Aloke Ray, have been appointed Queen's Counsel by Her Majesty The Queen on the advice of the Lord Chancellor, David Gauke MP, following consideration by the independent Queen's Counsel Selection Panel.
"A huge congratulations to our two partners, Dipen Sabharwal and Aloke Ray, on their appointments to Queen's Counsel," said White & Case London Office Executive Partner Melissa Butler. "This is a testament to the quality of our arbitration practice, our English law expertise and, of course, Dipen and Aloke, two highly respected and longstanding White & Case arbitration partners."
"Aloke and Dipen are both talented and experienced stand-up advocates," said White & Case partner Paul Friedland, Global Head of the International Arbitration Practice. "Their appointments reflect their skill and expertise."
The award of Queen's Counsel (also known as silk) is for excellence in advocacy and is made to advocates who have rights of audience in the higher courts of England and Wales and who have demonstrated the competencies in the requisite framework to a standard of excellence. Dipen and Aloke will formally become silks when they make their declaration before the Lord Chancellor at a ceremony on 11 March 2019 at Westminster Hall.
Partner and Regional Section Head, EMEA Disputes, Dipen Sabharwal, joined the Firm in 2003 and was promoted to partner in 2012. Dipen advises clients on international arbitrations conducted under all the major institutional regimes as well as ad hoc arbitrations. He has represented both sovereigns and corporate clients in a broad range of industries, including oil and gas, infrastructure, technology and media, acting as counsel in arbitrations across the world, including in London, Geneva, New York, Singapore, Stockholm, Zurich, Riyadh and Tokyo.
Partner and co-Head of the International Arbitration Practice in London, Aloke Ray, joined the Firm in 1999 and was promoted to partner in 2006. Aloke represents clients in international arbitrations under the rules of all major arbitral institutions, with a particular focus on disputes in the oil and gas, power, construction, financial services and telecommunications sectors. In addition to London, he has practiced in White & Case' offices in New York, from 2002 to 2007, and Singapore, from 2009 to 2016.