Pragnesh Modhwadia and Axiom Decline
Axiom Ince may be facing its final days following the issues involving the recent scandal involving former Managing Partner Pragnesh Modhwadia (pictured below) and ongoing departures from the firm, raising speculation about closure of the firm.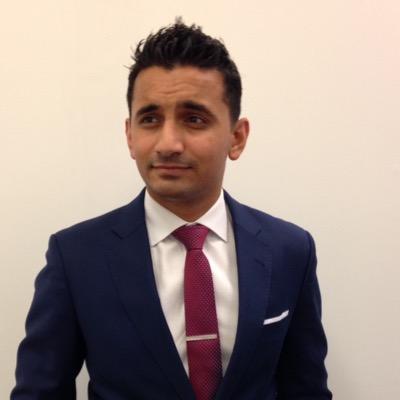 The firm recently informed the Solicitors Regulation Authority (SRA) of its inability to sustain its current operational structure.
The recent departures include a group of seven experts specializing in marine and marine insurance claims is set to join Birketts and a cross-disciplinary team comprising nine partners, an associate partner, and their support staff will be moving to Horwich Farrelly (HF).
A further team of 17 lawyers is set to become part of Wikborg Rein.
These departures come on the heels of earlier exits, which included a nine-member private client team joining Greenwoods and a seven-strong team of regulatory lawyers who became part of Irwin Mitchell and the recently reported senior lawyer recruitment of an Axiom lawyer to Mezzle.
Axiom Ince has been grappling with a series of staff departures in recent weeks, a situation exacerbated by the suspension of Modhwadia, the head of the group, by the SRA in mid-August on suspicions of dishonesty. Modhwadia's firm, AxiomDWFM, had previously rescued Ince & Co from administration in April and subsequently rebranded it as Axiom Ince. In July, it acquired Plexus Law out of administration.
A spokesperson for the SRA commented on the situation, stating, "Although Axiom continues to operate, they have expressed concerns about their ability to sustain their current operational model. We are closely monitoring the situation."
The team joining Birketts comprises legal directors Alex Penberthy, Daniel Crockford, and Clarissa Dumolo, senior associate Joanna Mansel, paralegal Markella Papadopoulou, and administrators Gabbie Hazzell and Kate Jenkins.
At Horwich Farrelly (HF), the incoming partners bring expertise in various areas, encompassing aviation, marine, sport, property, casualty, regulatory matters, and disease-related legal issues. To accommodate the new additions, HF is set to open an office in Leeds, where approximately 30 of the incoming team members, including three partners, will be based.