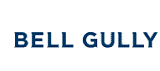 LawFuel says: 
The firm has a long pedigree as one of the leading firms in the country, albeit one that continues to work on throwing off its shackles as a largely male-dominated domain with an overly traditional view of what it is to be both a lawyer and, more significantly, a Bell Gully lawyer.
Offering quality work, supervision, flexibility and career progression, the opportunities are there . . so are the hours.
Bell Gully says:
"At Bell Gully you'll work with some of the brightest legal and business minds in the country, advise New Zealand's leading brands and organisations and be part of the biggest deals. With clients including iconic New Zealand companies, innovative start ups, leading multi-nationals, global investment banks, financial institutions and government agencies, you're in the right place to take your career to the next level."
Summer Clerkships – 
When you start with Bell Gully you will be assigned a junior lawyer as a buddy, who will help you make the most of your time with us – from the moment you receive your offer, right through the summer, and beyond.
A member of our HR team is dedicated to the summer clerk programme in each office.  
As well as informal advice and support, the firm will regularly provide you with formal feedback.
Money
$50,000 including Kiwisaver contribution
Gender Diversity
2017 LawFuel ranking – 16%
Benefits
For summer clerks
Paid Christmas vacation,

A clothing allowance to the value of NZ$1,000,

A relocation allowance if you need to move to Auckland or Wellington, plus practical assistance with accommodation,

Invitations to social events throughout the summer, allowing you to meet other staff and summer clerks,

Invitations to departmental and firm Christmas events,

Team building events,

Involvement in our sports teams, and

Attendance at leadership seminars.
Current Opportunities