Law firm marketing is part art, part science – but as social media, Google and just about everything else on the marketing landscape changes, what is a lawyer to do when it comes to marketing his or her law firm?
We asked seven top marketing experts what their Number 1 marketing tip for 2016 was.  These are some of the world's most experienced marketing hands, people whose firms represent hundreds of law firms, thousands of lawyers.
If anyone knows what's happening these guys (and yes, they are all guys here, which is not to say the ladies are excluded, it's just that these people rank highly when it comes to sourcing law marketers who really know their stuff).
So what do they think?  What should you be doing to achieve more clients and better rankings for your law firm?
Read on . . and learn.
Chris Dreyer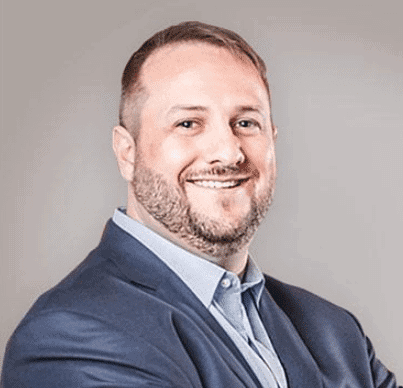 Chris Dreyer is the founder the president of Rankings.io, a successful law firm marketing agency that builds on Chris's success as a marketer, SEO expert and internet marketing.
He has contributed to a wide variety of publications and sites including Legal Ink Magazine, Circle of Legal Trust, Law Marketing, JD Supra, Ahrefs SEO blog and more. I also spoke at the Vegas Circle of Legal Trust convention and contributed to the SEO Mythbusters Production for Legal Ink Magazine.
 His #1 Tip
If I had to choose one area that lawyers should focus on to elevate their overall marketing efforts it would be to focus heavily on the user experience.  UX has an impact on so many levels from SEO to how attorneys are perceived in the online and offline space.
You can spend tons of money on PPC and social and SEO and all the other components of a strong online presence but if people don't have a good experience on your website or with their attempts at communicating with you using the internet in general, you are likely to lose them to a competing firm.
UX is more than just having a website that is well organized.  It means creating an experience for visitors that leaves no doubt in their mind that the lawyer's site they've come to is a leading source of information on the particular practice area they are interested in.
It's about having resources, tools,  content, and useful information that is easy to find and that is practical, applicable and relevant to the pain a visitor may be feeling.
Contact Chris Dreyer at AttorneyRankings
Casey Meraz
Casey Meraz has been in the internet marketing industry since 2004 when he first started building customer websites for his business clients.
As someone who has always had a passion for helping people he has become a specialist in local and organic SEO.
He became a central player in forming Intuit's small business SEO and he has helped many companies and law firms to successfully develop their online marketing.
 His #1 Tip
In my opinion the top thing an attorney can do to market themselves online is to grow their reputation online. If you want to put your lead generation on auto pilot you need to build a brand for yourself and your firm that showcases your expertise and results online.
You can do this be seeking out interview opportunities with local media, providing your opinion on high profile cases, and publishing legal guides that help consumers looking to hire an attorney.
The more information you share the more your reputation will increase which has the added benefit of your website getting stronger rankings in the search engines.
Contact Casey Meraz here or here
Larry Bodine
Larry Bodine is the Senior Legal Marketing Strategist for LawLytics, an online legal marketing company.
He is also the Editor of The National Trial Lawyers website.
A major influencer in law marketing circles, Larry Bodine is a highly experienced marketer, educator and journalist who has played a major role in analysing and teaching lawyers about law firm marketing and technology issues over more than two decades.
 His #1 Tip
The single most important thing that attorneys should do in 2016 is to
start a blog
.  Updating a blog is the most effective way to attract clients online.
Research
 consistently shows that blogging the best way to generate leads, attract website traffic, establish authority and produce long-term results. Advertising and pay-per-click are disposable — here today, gone tomorrow. SEO is a one-time tactic; once it's done, there is no continuing need to pay for it.
Does blogging really bring new clients?
The answer is "Yes." In fact, it's true that the more you blog, the more clients you will get. Frequently-updated blogs are ranked high in search results. In a blog post, you can answer the questions that your clients ask you. By the time people contact you, they will feel that you've already helped them, and feel as if they've already had a conversation with you.
Finally blogging is how a lawyers can take control of their marketing message. With a blog, you are empowering yourself to be the editor and publisher of your own online publication.
When you see a legal news story, you can immediately publish a comment about it. When a court issues an important ruling, you can explain it. It's a wonderful feeling to know that you can go online and express yourself without having to wait for someone else to do it for you.
Key Resources Recommended by Larry Bodine.
It's fun for lawyers to read predictions for the coming year. I've been accurate in 

the predictions

I've made about law firm marketing trends. There are so many changes coming up this year regarding Google search algorithms, Twitter, voice search on cell phones, Facebook's new lawyer directory, livecasting with Periscope and more. I could make predictions for 2016, but I've got a better idea.
Rather than follow marketing forecasts, I recommend that lawyers tune into a reliable source to get up-to-the-minute briefings — a source that gives hard information instead of marketing messages. Tune in to:
4th Tuesdays Legal Marketing Update –http://bit.ly/21tIr8k. This free webinar series, presented on the fourth Tuesday of each month, keeps attorneys in the know when it comes to the latest updates for getting new business online. You'll hear me and Dan Jaffe, attorney, marketing expert and CEO of LawLytics legal marketing, giving you need-to-know information.
Weekly Newsletter – http://bit.ly/1QVf5gh. We cover the latest news on content marketing, SEO, saving underperforming websites, legal directories, online reviews, blogging — all focused on generating revenue and clients online.
Kevin O'Keefe
Kevin O'Keefe is perhaps the bnest known of all the law2 bloggers, running his Real Lawyers Have Blogs network, which provides leading resources on blogging, as well as through his LexBlogNetwork (LXBN) which pulls together posts from over 1,100 member blogs and 8,000 member lawyers.
A law marketing expert who has written about and spoken about blogging for lawyers more than just about anyone, his comments are on the key requirement for successful blogging for lawyers.
Not unexpectedly, his key comment is about blogging for lawyers and what successful blogs really are.
 His #1 Tip
Bring it with passion. You need to love what you do when it comes to blogging.
Find an area of the law that provides you an opportunity to achieve your dreams. Let your dreams drive you.
Maybe your dreams include having a family, owning a home, being recognized as a lawyer's lawyer in your niche or locale, never worrying about where your work is coming from, sending your kids to college, taking vacations to outstanding places and having the time to do charitable work.
If you do not have a passion in an area of the law, what could you get passionate about? Life's too long not to be passionate about something.
Speak like real folks, not a lawyer, in your blogging. Blog in a conversational tone as if you were sitting with people at the local coffee shop or mall. Pretend you are listening to people first, and then engaging them by speaking/writing.
Source: LexBlog
James Paterson
James Paterson is the vice president for LexisNexis Large Law Practice Management Solutions.
His views on developing your law firm profile is to attack business development with a reinvigorated focus. He discusses focusing on your law firm's business development.
 His #1 Tip
The most valuable initiative law firms can take to elevate their profile is to focus on business development: narrow down the list to qualified pursuits, use data to drive decisions and ensure your firm understands who in your organization knows whom in prospective client organization.
Stop wasting money with broad-brush and reactive approaches to BD. Merely completing more RFP responses or additional webinars is a measure of activity that doesn't necessarily mean more business. Target the right contacts with the right activities by lining up the right resources from your firm."
Richard Jacobs
Richard Jacobs is the owner of Speakeasy Marketing and has been helping sole practitioners and smaller law firms for over five years, having worked with almost 120 lawyers to develop expertise in their fields, as well as advising on Google algorithm changes, website growth and through interviews nationwide.
His advice and marketing tips are widely read by a growing number of attorney clients.
 His #1 Tip
Richard's comments can be heard in this audio file.
The key points:
Here is the single biggest factor that I'm seeing with my client, and we service
well over 100 law firms – this is distraction and diversification.
In the old days there was the Yellow Pages and the phone book. There was referral marketing. Nowadays, with the proliferation of the web you're potential clients are in many many places, not just one.
There are some that use Facebook, some that use Twitter, there are some that traditionally will look in the phone book or ask friends and relatives. Many of them will search Google, Yahoo, Bing.
Some will use review sites like Avvo or others like that. They will look at various attorney sites, they;'ll look at YouTube. So they will do many things.
The audience is fragmented. It doesn't matter what area of law your audience is
in – bankruptcy, divorce, auto accidents, immigration – your audience is fragmented.
So what are you going to do? You can't market everywhere, you can't be everywhere – it's impossible. You can't stay in one spot and you can't be in 20 spots.  You go in between those two and you want to show up in the top places where your particular audience will be.
So you have to have a website and its got to be mobile friendly because we're seeing in the US at least about 65 per cent of all visitors to sites now are coming from tablets, iphones and android phones.
You got to have a website and its got to have a lot of information about you, legal information and its got to be ranking for alot of different words in Google search which accounts for about 85 per cent of searches – Yahoo and Bing are 20 per cent. You definately want to have videos of you so people can see you and feel you before they call, which is a very scary thing.
The act of calling you is a big step so you want people to experience you and a great way is to get to know you through articles, through video or audio before they pick up the phone to call you.
People use YouTube for searches and many people search for 'how to' for legal
help. You definitely want to have videos on there.
The third thing you need to know is to be on Google Maps. If you notice if you're
searching for various legal related keywords there's a maps listing that shows up
and it has only three slots for a lot of keywords so how do you show up there?
You've got to verify your address with Google and you also have to get positive
reviews on Goolge+ or Google MyBusiness or Google Maps. You've got to have more reviews than they have, sometimes that only means two, sometimes it means 5, or 10. If you get five reviews you get gold stars next to your listing so here';s yet another place to show up to get business. Ini the US Yelp is a very big site to get reviews – in your own ountry there may be other sites to show up on with a strong profile and good reviews.
People will also look at your own website because people will look for reviews there
Show up in four or five different, key areas. You'll get far more clients and build your business. Another area is to contact past clients by newsletter by email or better yet by letter in the post. Clients want to forget you. People block out your name.
If you want a hand go to speakeasymarketing.com
David Ward
David Ward is a lawyer who commenced practice in his early 20s and developed both his practice and his law marketing expertise to the point where he now runs two successful businesses.  
His AttorneyMarketing business has assisted dozens of lawyers to develop their practices by using innovative, tested marketing techniques.  
He also wrote the Book "The Attorney Marketing Formula", which is available for download from his website.
 His #1 Tip
If you want to get more clients and increase your income, your single best strategy is to build an email list. Invite website visitors and your clients and prospects to join your list and then stay in touch with them.
You'll get new clients who weren't ready to hire you on their initial visit to your website. You'll get repeat business and referrals. You'll get more traffic to your website, more followers on social media, and more sign-ups for your events. And you'll have a powerful platform for building your reputation and stimulating positive word-of-mouth about you and your services.
What's more, since most lawyers don't do this, you'll have a huge advantage over your competition.

Summary
Article Name
Number 1 Law Marketing Tip From 7 Top Law Marketing Gurus
Description
What is the best thing a lawyer can do to market his or her law practice in 2016. LawFuel asked seven of the top law firm marketing gurus for their advice and here it is.
Author
Publisher Name
Publisher Logo