No sooner has Gawker Media been warring with Silicon Valley billionaire Peter Thiel over the sex tape lawsuit and now it has a problem involving nothing less than Donald Trump's hair.
The dramatic new turn in a battle that has seen Gawker bloodied and bruised, and on the block, following the battle with Thiel, but they site now claims that Thiel is attempting to silence those who would attack The Donald over his hair.
To be fair, there has been controversy over Donald Trump's hair just as there has been controversy about just about everything else done and said by Donald Trump.
However the hair investigation on this occasion involved Gawker reporter Ashley Feinberg publishing a lengthy piece on the hair which she describes as a "cotton candy hairspray labyrinth".
The Feinberg article garnered significant pickup from such titles as the Wall Street Journal and the New York Times
Gawker reported that Thiel's "lawyer-for-hire", Charles J. Harder, sent the website a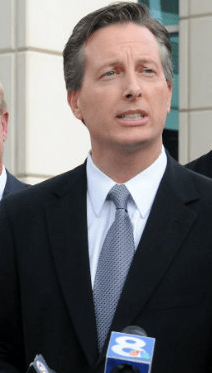 letter on behalf of Ivari owner Edward Ivari, claiming the Feinberg story was "false and defamatory" and that she and the publisher had committed "tortious interference" with Ivari's business relations.
Interestingly, it is just such tortious interference that Gawker Media is potentially claiming against Thiel in respect of his funding of the Hulk Hogan lawsuit that has lead to Gawker's legal woes.
So is it another Trump-related lawsuit?
>>The letter from Harder's law firm Harder Mirell & Abrams can be seen here.
Gawker reports that Harder enumerates 19 different purportedly defamatory statements—almost all of which were drawn from several publicly available lawsuits filed against Ivari.
Harder's demands included the immediate removal of the story from Gawker, a public apology, the preservation of "all physical and electronic documents, materials and data in your possession" related to the story, and, notably, that we reveal our sources.
Gawker dismisses the claims to remove the article as "ridiculous", saying much of the allegedly defamatory material is publicly available, including on Ivari's own website. For instance, the company states correctly that is office is on the 25th floor of the Trump Tower, which is evidently a private floor reserved for Donald Trump.
Gawker Lawsuits
Harder has won the Hulk Hogan lawsuit with a $140 million judgment against Gawker Media, as well as pursuing a $10 million case involving a story from Gawker reporter Ashley Terrill, as well as a $35 million lawsuit on behalf of a man who claims to have created email.
Gawker Media is now in bankruptcy protection and worth up to $100 million.
The Thiel-Funding Issue
Gawker report that attorney Harder  has not had direct communication from Harder and until Forbes broke the story about Thiel's involvement he did not know who was funding the Hulk Hogan sex tapes litigation.
Publicity-shy Thiel, a Trump supporter and libertarian, among other causes, may well be funding an array of lawsuits while remaining cloistered in a wall of privacy, thus permitting him the shrewd use of publicity as and when required.
Again, it should be noted that, while Thiel has acknowledged funding multiple legal attacks, including Hogan's, nobody knows for sure whether he's behind all of Harder's efforts to harm the company, or just some of them, or if he can even control what his money is used for.

At least some of the fights he appears to have been picking, though, have nothing to do with the kind of journalism to which he objects.
The Thiel v Gawker fight has run a course that is opening new fronts in both the war against privacy invasion and other such matters, but also perhaps against aspects of press freedom also.