The Law Firm Battle That Reads Like a Grisham Legal Thriller
THE LEGAL BLACK WIDOWS Littler Mendelson, Putney Twombly withdraw
Dan Garner The proposed complaint reads like something from a John Grisham legal thriller, involving allegations of alleged corruption and deceit involving partners from Pierce Bainbridge, Putney Twombly and Littler Mendelson.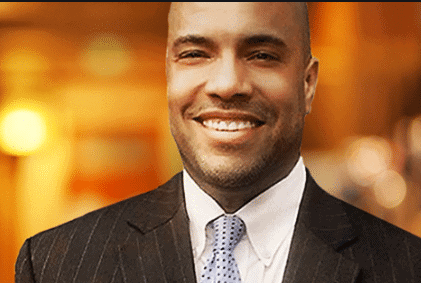 The protaganist, former Pierce Bainbridge partner Don Lewis refused to be silenced, refused to be extorted, refused to be bullied, refused to be bribed.
Lewis believes he has been treated like a stray feral dog in his battle with his former law firm. Attempting to resolve their differences , he faced an array of allegations.
Pierce Bainbridge claimed Lewis sexually harassed a staffer, a claim that Lewis says is "absolute nonsense, pure fiction, made up of whole cloth" and insists that the firm exploited #MeToo to cover-up for financial misconduct.
Lewis says he blew the whistle and the Pierce Bainbridge Managing Partner John Pierce – whose staff has variously referred to in writing as a "narcistic sociopath," "lunatic," and "totally bonkers" – set out to destroy his life.
Pierce Bainbridge says Lewis was fired for obstructing an attempt to investigate the sexual assault and for allegedly violating the terms of a gag order while on administrative leave, a claim that Lewis denies.
Pierce Bainbridge also claim Lewis attempted to extract a payment to himself from the firm, which is also denied by Lewis and repeatedly referenced by Lewis in various Court filings, which also reference letters exchanged between the parties during their negotiations.
"I e-mailed my partners, Pierce illegally fired me hours later." Lewis claimed.
Dizzying Smear Campaign
Lewis says he believed he was negotiating in good faith until he found himself at the end of what he describes as a dizzying smear campaign.
Interestingly, Lewis submitted his complaint to the New York Supreme Court on Monday, October 21. Just three days later, on Thursday, October 24, Conley and Littler filed papers withdrawing as counsel for Pierce Bainbridge.
The Littler Break
The circumstances around the Littler and Pierce Bainbridge break up are not clear; however, it follows news that six Pierce Bainbridge partners recently abandoned Team Pierce, none of them having stayed for more than a year.
This prompted Pierce's "kevlar and titanium skin," line, as he seemingly suggested the Departed Six — Michael Winograd (Brown Rudnick, formerly of Ropes & Gray), Susan Winkler (formerly of the United States Attorney's Office), Jeffrey Alexander (formerly of Kasowitz Benson), Joan Meyer (formerly of Baker McKenzie), Deborah Renner (former "lead attorney" assisting Bernie Madoff trustee Irving Picard) and Robert Allen (formerly of McKool Smith) — were not tough enough for Pierce Bainbridge.
While the proposed complaint contains new facts, defendants and legal theories, it also appears to be borne out of the New York Judge's frustration with the length and complexity of Lewis' original complaint.
Reportedly, the Judge chastised Lewis' counsel in court and said it was difficult to figure out who did what. At one point the judge told reportedly said: "It really is a lot." To which his counsel, Mr. Neal Brickman, reportedly responded: "My client has been through a lot."
The proposed complaint is more streamlined and reader-friendly, detailing a conspiracy to defame allegedly hatched by Pierce, Edwards, Conley and LaVigne; much of the complaint focuses on a three day-period and contains the following money paragraph:
"Issues like this do not happen to with most lawyers over the course of their careers, lies in court documents, lies in sworn affidavits, contradictions in court filings made on difference coasts the same day, deceit in negotiations, exploiting a purported victim of abuse, setting the stage to falsely call someone a "sex predator," lies to the media, all of this happened in a matter of days; and eventually around half of the partnership, certain of whom rarely use LinkedIn, joined the conspiracy and "liked" the Defamatory LinkedIn Posts."
The ten partners who are the subject of Lewis' lawsuits include Brian Slater (formerly of Kramer Levin), Conor McDonough (formerly of Paul Weiss), David Hecht (formerly of Steptoe & Johnson), Greg Sephton (formerly of Kramer Levin), Jeffrey Alexander (former PB partner), Jonathan Kortmansky (formerly of Sullivan & Worcester), Michael Pomerantz (formerly of Grais Elsworth), Theodore Folkman (formerly of Murphy & King), Susan Winkler (former PB partner) and Tom Warren (formerly of BakerHostetler).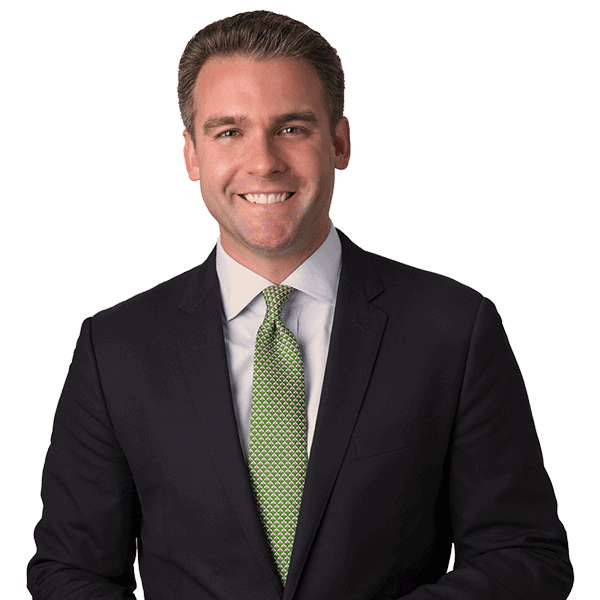 LaVigne (left) is also added as a defendant for actions he took that Lewis alleges were false.
Pierce appears to be a mercurial fellow. Lots of talk. Pierce's recent public statements, in our opinion, seem more grounded in delusion than reality.
The reality appears to be the firm is involved in bad news, followed by bad news, followed by more bad news: a $9.1 Million declared loan default, the Departed Six leaving the Pierce Bainbridge building, a straight loss with a zero dollar recovery on the so-called $1,000,000,000 Case, e-mails, texts, slacks depicting Pierce as a dishonest, unstable, sexist, substance abuser, and rumors of potentially questionable practices like "loan stacking," yet Pierce said this to Law360 earlier this week:
"We are the best litigation firm on the planet, we fight on behalf of every single client every day like honey badgers, we win almost everything we touch, and within a few to several years we will be the most dominant and profitable global litigation firm."
"I've done some crazy sh*t in my life. Really, crazy. But this is by leaps and bounds the most insane thing I've ever been involved with." – LaVigne
Lewis noted on the flamboyant rhetoric about Pierce Bainbridge's abilities: "LaVigne and Caroline Polisi hated this stuff. They used words like embarrassing, ridiculous, laughingstock and insane."
Crazy Sh*t
Nevertheless, there is a persistent over-the-top world is revealed in the whole Pierce Bainbridge saga and its personnel.
Lewis says after he joined the firm in June 2018 it gradually became clear that things were not as firm boss John Pierce portrayed them to be. He says LaVigne captured it – in writing – quite well:
"I've done some crazy sh*t in my life. Really, crazy. But this is by leaps and bounds the most insane thing I've ever been involved with."
In addition to the apparent general dysfunction, the was the alleged financial misconduct alleged.
Lewis says in the days leading up to his banishment, he received reports from the firm's bookkeeper that Pierce used firm funds a personal piggy bank.
First class travel for Pierce and his assistant Lauren Schaefer-Green, who Lewis says 'apparently knows where the bodies are buried', alimony payments, personal taxes and substance abuse, reportedly supported by firm funds allegedly took priority over payment of debts as they became due.
Lewis has produced written messages, where Pierce is scared that Schaefer-Green would "implicate" or "extort" both Pierce and the firm. Pierce has apparently informed that Schaefer-Green accesses his cell phone, e-mails and text messages.
Lewis frequently shared the bookkeepers reports in real-time with LaVigne, a white-collar attorney, who advised: "you need to download all this stuff to a hard drive and give it to a lawyer; very serious about that."
A week later LaVigne remained concerned: "You really need to download everything asap. I'm going to first thing in the morning." The suggestion appears quite clear.
Lewis told Pierce to cut it out shortly thereafter, and the retaliation was allegedly swift.
"Destroy My Entire Life"
Lewis said: "Pierce set out to destroy my entire life. My former partners followed Pierce's orders like obedient subjects. They are complicit, enablers, in all of his malfeasance. LaVigne was telling me to download my stuff and go to a lawyer in September 2018. They all knew then, they all know now, they do nothing. Paycheck on Friday."
(Lewis former partners are Amman Khan, Andrew Lorin, Caroline Polisi, Carolynn K. Beck, Chris LaVigne, Conor McDonough, Craig Bolton, David L. Hecht, Doug Curran, Eric M. Creizman, James D. Bainbridge, Jonathan Sorkowitz, Maxim Price, Melissa Madrigal, Mike Pomerantz and Patrick Bradford.)
The alleged culprits covered in the "money paragraph" above are LaVigne, Conley, Pierce and Edwards, who of all the co-conspirators, Lewis accuses of the most misconduct, dishonesty and deceit.
Lewis noted again that both LaVigne and Edwards made false statements in sworn affidavits."
The affidavits are still sealed, and even though almost all of the information is public, Pierce Bainbridge refuses to cooperate with unsealing the same.
The Defamatory LinkedIn Posts were apparently penned by John Pierce. In one, he says: "Now I know how the POTUS feels dealing with Fake News!" Lewis says former purported "tank platoon leader" in the United States Army, lied multiple times in that same post.
The proposed complaint is under review and must be approved by the sitting judge.
Dykstra Support
It would appear that the Lewis issues with Pierce Bainbridge are not altogether his alone.
Last week a Los Angeles judge added support to Lewis's narrative. In a case involving former Major League Baseball All-Star Lenny Dykstra, Pierce Bainbridge was alleged to have violated the Ethical Rules of Professional Conduct. The LA judge in a written opinion found that Pierce Bainbridge did in fact violate the Rules. Specifically, the Judge noted that Tom Warren, one of the new defendants in the proposed amended complaint violated Rule 4.2. The judge ended her opinion by stating:
"Obviously, Warren's conduct was improper and potentially warrants punishment. However, disqualification should not be used as punishment and cannot remedy theoretical continuing effects. This is simply the purview of the State Bar, rather than the trial court." — Los Angeles Superior Court Judge Patricia Nieto.
There's clearly plenty more to come in the Grisham-style legal thriller fight between the combatants – former partner Lewis and his battle-scarred former firm, Pierce Bainbridge.