Paul Crail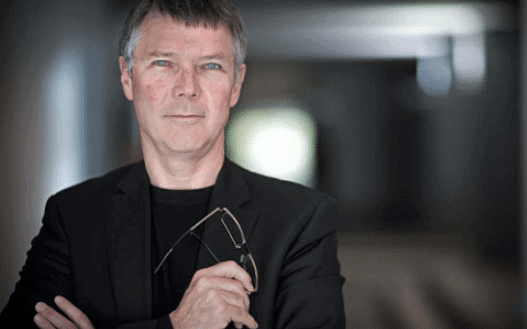 Among New Zealand's most powerful lawyers, outlined in the third LawFuel "Power List", the politicians and jurists are excluded from membership.
We all know they have power. The purpose of the Power List is to outline those non-political, non-judicial legal identifies who wield power within New Zealand.
But one politician who has enveloped himself with power is lawyer David Parker, whose move up the power rankings with the elevation of Prime Minister Jacinda Ardern has been an eye opener. (See his extensive Wikipedia profile here)
For Mr Parker, rises and falls are part of his career trajectory, as LawFuel identified in an earlier story about the former Anderson Lloyd lawyer.
Although being formally ranked number 11 in the Cabinet Parker has emerged not only with very considerable power, but is also a key confidant of the new Labour leader since she took over from Andrew Little in August 2017.
He has also become a key "linchpin", as the NZ Herald described it, between the ministers both in his Labour Party but also with Deputy Prime Minister Winston Peters and his Party and the Greens Party.
To outline his 'reach' in legal terms, we can identify the Power ranking thus –
>>Attorney General, replacing former National Attorney General Chris Finlayson QC who made his own considerable mark upon the political/legal role.
He has been in this role before, when he resigned the role as Helen Clark's Attorney General. As Wikipedia note: He resigned his position as Attorney-General on 20 March 2006 after an allegation that he had filed an incorrect declaration with the Companies Office on behalf of the property company Queens Park Mews Limited. On 21 March Parker also resigned his place in Cabinet as Minister of Energy, Minister of Transport, and Minister Responsible for Climate Change Issues. An inquiry by the Companies Office cleared him of the charge of filing false returns.
>> Economic Development minister, who presides over the super ministry of the Ministry of Business Innovation and Employment (MBIE), the love child Ministry of former Minister Stephen Joyce.
>>Trade & Export Growth Minister, the senior Labour MP responsible for the all important trade segment of the markets, a  hugely important role economically.
>> Environment Minister, responsible for the reform of the also important Resource Management Act
Although displaying his strong socialist conscience, David Parker is a man who has worked in both the law and business and has a strong empathy for business people, once comprising part of the Howard Paterson-lead 'Dunedin Mafia' of entrepreneurs who developed a group of often innovative tech and agricultural interests.
His views on climate change and wealth disparity will influence the way in which he administers his swag of portofolios, including achieving ETS reforms that the previous government was unable to follow through with.
A man who is policy-focused and with a strong almost puritanical streak, David Parker's watch will be interesting and doubtless also potentially revolutionary.  He is by no means the archetype anti capitalist – quite the opposite, in fact – but he is a principled player in a rapidly changing world.
And his legal credentials will also see some interesting appointments to the relevant judicial roles forthcomoing, including the replacement of Chief Justice Dame Sian Elias.