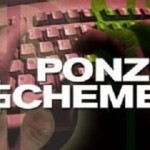 LOS ANGELES –  LawFuel.com – The CEO and co-owner of a Diamond Bar investment company was sentenced this morning to 151 months in federal prison for enticing investors to put $49 million into his bogus day-trading venture as part of a Ponzi scheme that caused more than $30 million in losses.

Syed Qaisar Madad, 66, of Diamond Bar, was sentenced to 151 months in prison by United States District Judge Percy Anderson. At the conclusion of today's hearing, Judge Anderson remanded Madad into the custody of the United States Marshal.
During the sentencing hearing, Judge Anderson said that Madad, who had emigrated to the United States in 1972, had squandered the "priceless treasure" of becoming a lawful resident of this country by not fulfilling his "obligation and responsibility to respect the rule of law."
Judge Anderson will hold a restitution hearing on August 12 to establish the amount Madad should repay his victims, a figure prosecutors believe should be approximately $32.7 million.
Madad pleaded guilty in February to wire fraud and tax fraud, admitting in court that investors lost more than $30 million when his scheme collapsed in March 2011.
Madad, a native of Pakistan, formed Technology for Telecommunication and Multimedia, Inc. (TTM) in 1993, and by 2005 Madad was using the company to tout his alleged mastery as an investor. Friends, family and professional colleagues of Madad – as well as associates of his wife, a medical doctor who operated a practice in Lynwood – entrusted their money to Madad, who promised to use a day-trading strategy that would generate consistent, substantial profits. However, over the course of a 5½-year scheme, Madad's investments resulted in losses of more than $9 million.
Notwithstanding these significant losses, Madad sent victims monthly account statements that always showed gains in their TTM accounts. These detailed account statements falsely reassured victims that their investments were safe and increasing in value. Some victims gave Madad additional funds based solely on these fictitious account statements. In October 2009, for example, Madad reported that the value of all the investments being held by TTM was more than $50 million – but TTM's assets at the time were only $825,000, notwithstanding the fact that investors had deposited at least $1.2 million during that month. The daily profit reported on the statements sent to investors was also false. Madad would simply decide on the amount of profit to be claimed for each day covered by the statement, and then allocate the purported profit to all of the investors on a pro rata basis.
Madad also falsely promised investors that he would not take any fees or compensation for managing the invested funds. Madad admitted in court that he spent well over $15 million of investors' money on personal expenses, including real estate, jewelry for his wife and daughters, vehicles, and cash disbursements to himself and family members. As detailed in the prosecutors' sentencing brief, these expenditures included the purchase of a 5.25-carat diamond ring and a $180,000 sapphire and diamond necklace; a $600,000 down payment on a house for his daughter; and approximately $6 million to pay personal credit cards bills – including charges for numerous luxury items. Madad also used $1.3 million of investor money to pay for improvements to his personal residence, and an additional $1 million of victim money to purchase an empty lot next door.
The investors were also reassured by Madad's prominence in his community, which he enhanced with interviews and profiles in media serving Pakistani-Americans. During these interviews, Madad touted his day-trading technique, which he claimed was always profitable. Madad used victims' money to make contributions to numerous charities in Pakistan, India, Egypt and the United States. More than $1 million donated to charity and U.S. political figures was money that Madad misappropriated from victims. Many of the victim-investors were invited to fundraisers and other events that Madad hosted, including a dinner with former Pakistan President General Pervez Musharref at Madad's home in Diamond Bar.
Although Madad returned approximately $17.7 million to investors, much of this was through Ponzi payments, meaning that the money came from funds entrusted to him by other investors, rather than from profits or interest he had earned.
"Nothing can account for defendant's criminal conduct other than arrogance and greed," prosecutors wrote in a sentencing brief.
Madad's scheme collapsed in March 2011 when one investor asked for his money back and Madad was unable to return it. Madad claimed that the investor's money was in UBS accounts in Switzerland, which he attempted to corroborate with "account statements." However, these statements were fake, and prosecutors established at the sentencing hearing that Madad created them himself in an effort to cover-up his scheme. The significant sentence that Judge Anderson imposed today was partially based on the fact that Madad attempted to obstruct justice by giving these phoney UBS statements to the government in an effort to derail its investigation.
More than 40 victims attended the hearing this morning, with six of them addressing the Court and explaining that their losses represented life savings that they had hoped to use to pay for their children's education and their own retirement. Madad was also sentenced today for his conviction on tax fraud charges for failing to report the income he generated from the Ponzi scheme. Madad admitted in court that he under-reported his income for tax year 2009 by approximately $4.9 million on tax returns filed with the Internal Revenue Service, and the government established that Madad had under-reported his income for tax years 2007-2008 and 2010 by an additional $9.4 million.
Judge Anderson emphasized the deterrent effect of the sentence he imposed today. "The tax system and our system of justice rely on honesty and the good faith of the American public," the judge said. "The integrity of these systems rests on deterrence."
Prior to and following Madad's arrest in October 2012, pursuant to court-authorized warrants, the government seized a Mercedes-Benz C63, numerous pieces of diamond and other precious gemstone jewelry, and funds that were traceable to investor money. The government has also recovered the victim money donated to some of the charities. As part of his agreement with the government, Madad has agreed to forfeit his Diamond Bar mansion, the Mercedez-Benz, 68 pieces of jewelry, and other luxury items, including silk and wool handmade Turkish carpets. Madad also agreed to pay the IRS approximately $5 million in unpaid taxes for tax years 2006 through 2010.
The case against Madad is the result of an investigation by the Federal Bureau of Investigation and IRS – Criminal Investigation.