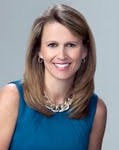 Hardin Brings Top-Tier Pharma, Medical Device & Energy Industry Experience
(March 26, 2013, Houston, TX) – LawFuel.com – Law Firm Newswire – Reed Smith LLP today announced the addition of Julie Hardin as a partner in the Life Sciences Health Industry and Energy and Natural Resources Groups.  Julie, who joins from Fulbright & Jaworski, is the first lateral partner in Reed Smith's new Houston office since the firm announced the initial group of 12 partners on February 26th. The office has expanded in the past month to 21 lawyers.
Ms. Hardin is a trial lawyer who serves a wide range of clients, from Fortune 100 companies to small-cap entrepreneurs, including businesses in the medical device, pharmaceutical and energy industries.  Her nationwide practice often finds her in courtrooms from coast to coast.
"Julie is a top-tier lead counsel, with a strong record of success representing national, multi-national and global pharmaceutical and medical device companies in high-profile litigation," said Carol Loepere, Chair of Reed Smith's Life Sciences Health Industry Group.  "She has also built a strong reputation as a go-to litigator in complex energy matters and other business disputes. Our clients will now have the benefit of Julie's breadth of experience, her commitment to client service, and her skills in dispute resolution."
In addition to her trial practice, Ms. Hardin frequently serves as lead counsel assisting clients, particularly investment firms, in evaluating the litigation risks presented by proposed acquisitions and advising on strategies to mitigate and prevent potential litigation.
"Reed Smith has a worldwide reputation in pharmaceutical and medical device litigation, as well as one of the fastest-growing energy practices in the country," said Ms. Hardin. "I've long watched and admired Reed Smith's focus on clients and its strategic transformation into one of the top 20 firms in the world. I look forward to playing a key role in its future growth and helping to develop the Houston office."
A 1999 graduate of the University of Texas School of Law, Ms. Hardin was a briefing attorney for Justice Deborah Hankinson of the Texas Supreme Court before joining Fulbright & Jaworski.  She has been named a "Rising Star" in civil litigation by Thomson Reuters seven years running, from 2005 through 2012.
Reed Smith's Houston office, its 25th worldwide, opened a month ago in the BG Group Place at 811 Main Street. With the addition of Ms. Hardin, the Houston office now has 13 partners from the local offices of seven leading law firms — six in the firm's Energy & Natural Resources Industry Group (ENR); two in the U.S. Commercial Litigation practice; two in the Life Sciences Health Industry (LSHI) Group, and one each in its Labor & Employment, Financial Industry, and Intellectual Property Groups.
"Julie is a great addition to our first office in Texas," said David Thompson, Reed Smith's Houston Integration Partner. "She knows this state, and she has significant experience serving clients around the world from Houston.  We could not be more pleased to welcome her to this office where she will be serving both the firm's life sciences and energy industry clients."