What do lawyers do when they retire? Golf? Directorships? Reading and/or writing? What about starting a racy lingerie business.
When London lawyers Ian Ashman, 50 and wife (and lawyer) Vicki retired from their firm Walkers International in 2013 they did have plans other than opening a lingerie business – like learning French and playing golf, among other things.
But they noted a gap in the luxury lingerie market, as one does, and started their successful business, Scrumpies.  The business is now forecast to turnover £3m in the next three years.
The couple have six children and simply found retirement much too quiet for them, so they came up with the idea for 'Scrumpies of Mayfair' while on holiday in Greece.
'I had noticed that there was a real gap in the market between the boring pack of threes that a lot of women spend ten quid on and the really unwearable lingerie offerings that retail for crazy prices,' Vickie told the Daily Mail.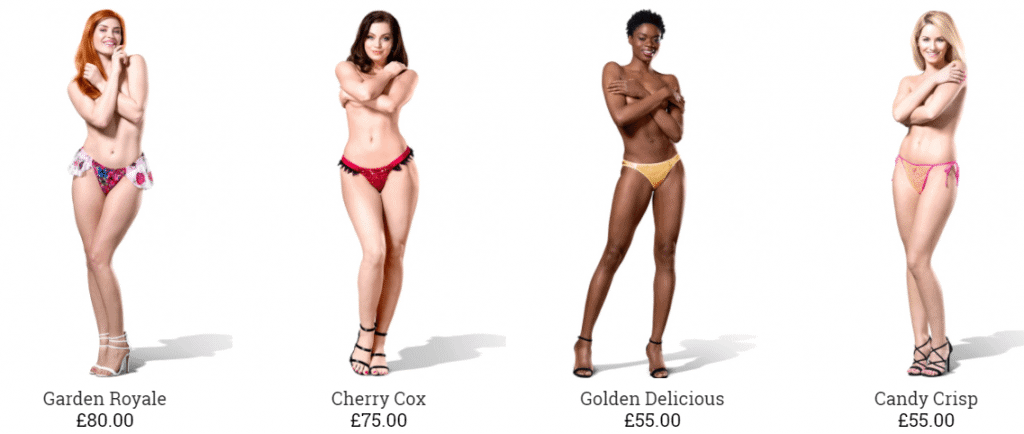 'After about 18 months we realised that we were both getting quite bored. No-one could understand why retirement was stressful,but it was and I knew I needed to start using my energy and business expertise again,' Ian said.
Retirement from a profession like the law can be more difficult than many might imagine, particularly at the relatively young ages of the Ashmans.
'We realised that we'd wanted to retire from the business of law but not from business altogether. I also think it's important for children to see their parents do different things, to work at goals and to overcome obstacles. Our sitting around waiting for the children to finish school wasn't good for anyone.'
The Mayfair links is based on the couple's Mayfair home and where they foundation for the 'foundation garment' business began.
The brand became successful almost as soon as it was launched, with a video of the first collection going viral, gaining 650,000 views on just one Facebook follower's page.
For the Ashmans (below) retirement from the law was only the beginning of their next adventure.  It was, literally, 'knickers' to the idea of golf and gadding about.