[vc_row][vc_column][vc_column_text]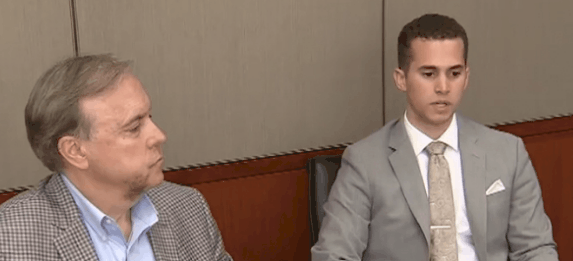 The student who assisted a partner at Baker & McKenzie during an assault at a Washington railway station has been both located and thanked – and also offered the ability to gain work experience at the Big Law firm.
As Law.com reported, George Washington University law student, Andrew Miller, 23, jumped in to assist the partner, John Rowley following the attack.
Witnesses said that a group of five or six juveniles attacked Rowley, pushed him to the ground and kicked him in the face. As the train from which Rowley had just stepped off began pulling out of the station, his attackers pushed him towards it. Rowley held his hand out to avoid hitting the accelerating train, cutting and breaking it.

"I could see that [Rowley] was in a bad position and unable to defend himself and that if left to their own devices the assault would continue," said Miller, who was heading home that evening. "So when I stepped forward, the perpetrators took the attention off of [Rowley] and towards me."
Andrew Miller is now undertaking some work experience with the firm as a summer associate in the law firm's Washington office, assisted by the man he helped, a former federal prosecutor who joined Baker & McKenzie in 2010 from Holland & Knight.
The two had exchanged email addresses after the assault and a week later the two reunited and the job offer arrived.
But Rowley hadn't quite finished with his work following the assault.
Last week, he submitted witness testimony to the U.S. Senate Appropriations Subcommittee on Transportation, requesting additional resources to make the subway system better and safer.
"Frankly, I'd like to find a way to have some good come out of this very disturbing incident," Rowley said.
Maybe his subway saviour can help, too.
[/vc_column_text][/vc_column][/vc_row]