Lewis Litigation Fall-Out: High-Profile Partner Departs Pierce Bainbridge after Only Six Months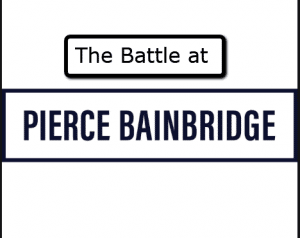 Dan Garner* Pierce Bainbridge Beck Price & Hecht LLP is the self-proclaimed "Next Generation of Litigation Excellence." But a former partner contrarily dubbed the firm "a free for all with a narcissistic sociopath at the helm."
John Pierce is at the helm of the firm, and his issues with honesty, loyalty, sobriety and stability were exposed in a recent Los Angeles filing by another former partner, Don Lewis.  Pierce has allegedly been actively supported by Michael D. Yim of Putney Twombly Hall & Hirson LLP, Sylvia Jeanine Conley of Littler Mendelson PC, as well as his partners in railroading Lewis, a double Harvard graduate.
Team Pierce appears to have deployed a prolonged malicious nationwide assault on Lewis in attempt to demonize and discredit him to cover-up for financial malfeasance at the firm.  (A ten-page sworn declaration filed by Lewis in Los Angeles tells a clear fact-based story.)  
Team Pierce's Self Harm
The results of Team Pierce's tactics now appear to be causing harm not only for Lewis, but for Team Pierce as well.
Christopher N. LaVigne and Denver G. Edwards, are living amidst reports that they may have committed perjury, a felony, by allegedly lying in sworn affidavits to smear Lewis.  According to Lewis: "There is no 'allegedly', they both lied in sworn affidavits. I have 100% proof." (Edwards on the left, LaVigne on the right, photos from PB website)
Beck (pictured right) is someone her own boss, Pierce, has allegedly opined is less than competent; Beck faces claims for legal malpractice. (Beck photo from PB website)
Conley (below, right) may have engaged in deception and deceit during the Lewis negotiations; both Conley and her firm Littler Mendelson face charges of "attorney deceit" and the prospect of treble damages.  (Conley photo from  Littler website)
Yim (below right) has been skewered for his alleged "sham investigation;" Yim and his firm Putney Twombly also face claims for legal malpractice.  (Yim photo below, from Putney website)
Where's The Exit?
With all of this swirling, it appears a recent high-profile Pierce Bainbridge partner hire has had enough.  Michael Winograd, a former candidate for President of the United States national soccer team, has abandoned the Pierce Bainbridge ship; he has joined Brown Rudnick LLP.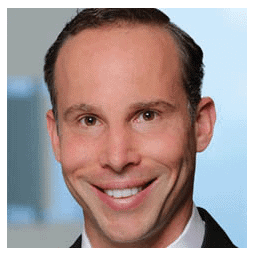 Winograd (right) was hired in March, just six months ago.  His joining the firm was met with over the top rhetoric.
"Mike (Winograd) and Joan (Meyer) take our white-collar and complex litigation capabilities to a whole new level. We are attracting superstars in each of our chosen markets, which is the best proof that our new way of doing things in the digital age works," Pierce said.
Winograd was excited; it appears he was a 'true believer,'  saying at the time: 
"This was an opportunity that I just could not pass up.  I have practiced law at the most prominent firms in the nation for 20 years.  But this is different — elite litigators cherry-picked from top firms and government offices, and with a structure and efficiency designed for the future of the high-end legal market.  It's an exciting time to join Pierce Bainbridge. As our current trajectory shows, the sky is the limit."
As it turns out, it appears Winograd, like others before him, was 'persuaded' by what was described by one as "Pierce's fountain of falsehoods."  (LawFuel.com's initial coverage of the Lewis dispute centered on a several false statements from Pierce concerning the firm's finances.) 
Presumably Pierce, as well as his partners LaVigne, Edwards, Eric Creizman and Caroline Polisi, withheld from Winograd the fact that in March (the same month Winograd joined the firm), Pierce Bainbridge defaulted on its lending agreement with Pravati Capital LLC, Lewis said.
The default was for over $9.1 million. LaVigne, Polisi, Edwards and Creizman all took on personal responsibility for the over $9.1 million "liability," according to documents on the New York State government website.  (See Creizman comments below).
In addition, over the past few months, Lewis has gone on record to describe John Pierce as an apparent misogynistic, reckless, substance abuser who used firm funds as a personal piggy bank.  
While Winograd has moved on, the Lewis and Pierce Bainbridge "vainglorious litigation soap opera," "scorched earth litigation," and "bare knuckles brawl" continues.  
Read The Background Story . . . 
Comment from Eric Creizman:
 I am writing in connection with the above-referenced article published today in your website.  I write in my individual capacity and not as a representative of Pierce Bainbridge.  I also do not here attempt to address any of the allegations set forth in the litigation against Pierce Bainbridge and its partners and its co-defendants, each of which has counsel.   The purpose of my email is to complain about your comments in the article that suggest that I intentionally withheld information from Mr. Winograd amounting to a deception.  That is an attack on my personal character that you advanced without any evidence to support it and without even providing me an opportunity to address the unsubstantiated allegation.   Specifically, you make the following statement: "Presumably, Pierce, as well as his partners LaVigne, Edwards, Eric Creizman and Caroline Polisi withheld from Winograd the fact that in March (the same month Winograd joined the firm), Pierce Bainbridge defaulted on its lending agreement with Pravati Capital LLC." This unfair effort to besmirch my character is based on several premises, none of which you have demonstrated by any evidence that you have reason to believe is true: 1) That Pierce Bainbridge actually defaulted on its lending agreement with Pravati Capital LLC (as opposed to Pravati Capital filing UCC liens based on its apparent claim that Pierce Bainbridge had defaulted on its lending agreement);
2) That I was aware that Pierce Bainbridge had defaulted or that Pravati Capital LLC claimed Pierce Bainbridge defaulted;
3) That if I was aware, I must have withheld that fact from Mr. Winograd. Why would you do that to me?  Have you no consideration about my reputation, and that you might be unfairly maligning my character?   Because I am a party to the lawsuit, I do not wish to make statements of fact.  Any questions about the merits of the allegations or your suspicions should be directed to counsel.  However, to make the allegations you made is potentially damaging to my reputation.  I ask that you revise the article so as not to opine or speculate that I misled anyone about anything.   I understand that you may be partial to Mr. Lewis's side of the story and his allegations.  However, his own complaint nowhere even alleges that I deceived anyone or had anything to do with the conduct of the investigation about which he alleges deprived him of due process or that I had anything whatsoever to do with respect to his termination (as I did not and do not hold any management position at the firm).   Furthermore, I note that you allege that I "took on personal responsibility for the over $9.1million liability."  Clearly, Pravati Capital LLC filed UCC liens against me and others based on its claim that I did.  But, once again, I don't think it's fair to say that as a matter of fact, I took on personal responsibility–especially since the issue was not litigated and because Pravati has since acknowledged that it was paid back in full and any "default" was cured.  The liens have been removed. I'm simply asking to be treated fairly by your publication.  I don't think the article you posted today is fair to me. Eric Creizman Response From Don Lewis Just four days after the press release annoucing Winograd joining the firm, documents filed on the New York Government website state:  "Debtor is now liable for the full balance due to Pravati in the amount $9,157,072.95 for defaulting on the funding agreement between Pierce Bainbridge Beck Price & Hecht LLP and Pravati Capital."  The "Debtor" listed for at least four such filings are LaVigne, Edwards, Eric Creizman and Caroline Polisi, the filings are in each of their names as "individuals." The documents are dated March 8, 2019, the press release about Winograd joining the firm is dated March 4, 2019.  (Copies of the UCC filings indicating a default, in each of their names, are here.).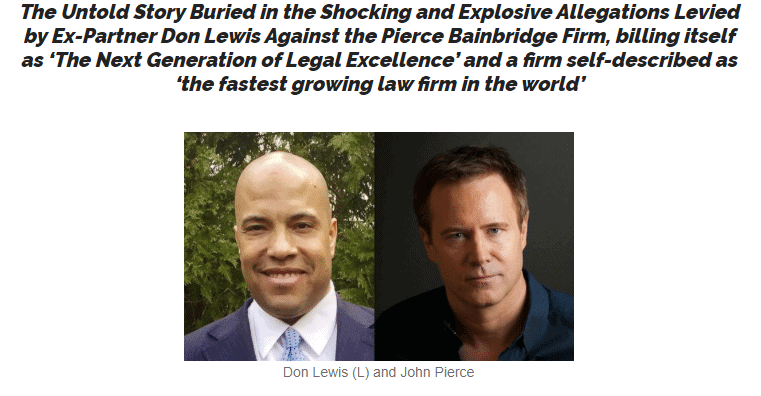 Of Interest