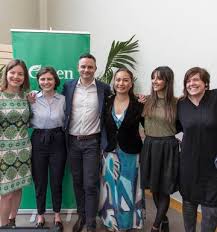 Sir Bob Jones – Recently there was a Federal by-election in Australia in the Labour-held marginal seat of Eden-Monaro. In a tight race Labour scraped back, thanks to the Greens preferential votes going their way.
But note this.
The Australian Greens leader Adam Bandt remarked afterwards, "the result sent a clear message to the government about acting on climate change."
THE CLEAR MESSAGE: The Greens vote dropped by a third from 9% to 6%.
As in New Zealand the Australian Greens are making little political headway when if global warming is as serious as they insist, which it is, then they should be doing a lot better. But as here, their fixated attachment to the Labour Party disqualifies them from being treated as a true Green Party, which they're not.
The absurdity here is there's very little difference between Labour and National but to treat one as a pariah disqualifies them and their Green message from being treated seriously. In the New Zealand context, they're an extreme left-wing Party with a "Green" appendage.
I have no doubt that in the ranks of both main Parties there are numerous MPs with a strong Green personal agenda. If the Greens see a Parliamentary role then that should be to go into coalition with any majority Party so as to push their agenda. The indisputable fact is they're frauds.
ReFuel with the top law news weekly that's fun to read