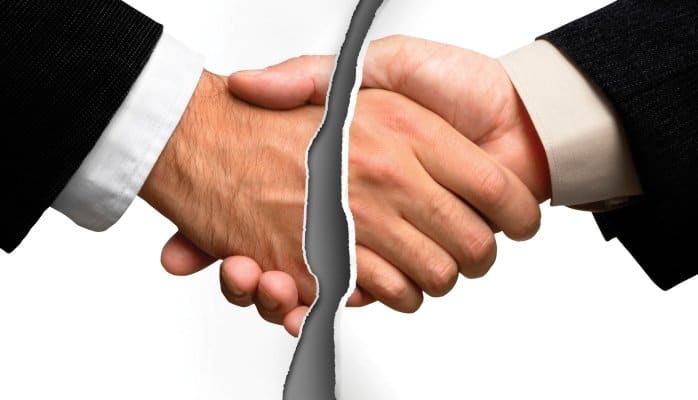 Disruption around Brexit and legal changes could lead to an uptick in the number of partnership disputes reaching the High Court, a law firm has said.
Partnership and employment law firm Fox & Partners said the process of the UK leaving the EU could end the downturn in the number of partnership disputes, which dropped 20 per cent in 2017 to just 28 cases, down from 35 the previous year.
Partnership disputes, defined as those between individual partners and business and commercial partnerships, tend to increase in times of economic disruption, with the law firm warning that tougher trading conditions caused by Brexit could increase the potential for future disputes.
According to Fox & Partners, from this month disclosure requirements will be loosened which could also prompt more litigation. Previously those wishing to litigate had to provide documents that were deemed to be "all relevant", a process that often lads to higher costs. Under the new rules, the courts will look at individual cases and decide what material needs to be disclosed, thereby bringing costs down.
Fox and Partners partner Ivor Adair said: "Even though disputes have fallen, we can't be complacent as future Brexit-related economic shocks could result in more litigation, particularly in relation to financial services partnerships."Tightening trading conditions heighten disputes between partners about how lower profits are shared out or over any capital contributions that might be required. These conditions also lead to an increase in the number of partnerships that are dissolved."
He continued: "As we enter a period of further uncertainty, businesses may have no option but to pursue cases to protect themselves against team moves of partners and employees. The court may offer the only real solution where not all parties have signed up to arbitration."