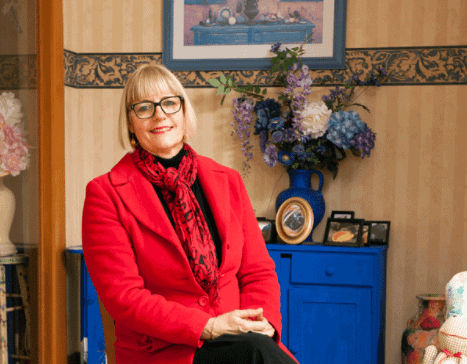 Barrister Catriona MacLennan's investigation over her berating of a district court judge has left the Law Society once again being battled for its alleged "repugnant" investigation into the barrister.
Benedict Tompkins wrote to Law Society president Kathryn Beck saying the investigation into MacLennan was repugnant and has asked for the National Standards Committee to be sacked.
The row has also landed some more criticism on the Law Society and whether it is true to the #Metoo cause in which it has also been embroiled in recent weeks.
The row erupted after MacLennan faced fines and censure for criticising Queenstown Judge John Brandts-Giesen (left)
after his discharge without conviction last year of a man who had assaulted his wife, children and a friend.
"They have made an astonishing and inexcusable error of judgment," Tompkins said.
"Lawyers are entitled to express views publicly which are critical of third party judicial decisions but are expected to use temperate language when doing so," a spokesman for the Law Society said.
Judge Brandts-Giesen last year discharged a man without conviction on charges of assaulting his wife, children and a friend.
In his sentencing he said: "There would be many people who would have done exactly what you did, even though it may be against the law to do so."
MacLennan told the Herald at the time that it was "inappropriate" for the judge to continue sitting on the bench.
Judge Brandts-Giesen's decision was eventually overturned by the high court on appeal by police.
Tompkins agreed with MacLennan's comments and repeated her views that the judge was not fit for the bench.
Catriona's Activism
A former political journalist, Catriona MacLennan is well known as an activist on such issues, including rape law, benefit law reform and related areas of interest including domestic violence.
She has previously criticised the police for failing to protect women in cases of domestic violence and been heavily involved in animal welfare issues like live sheep exports.
In an opinion piece published by Newsroom, MacLennan vowed not to be silenced, saying her comments were based upon her 21 years' experience in issues relating to domestic violence as well as a researcher and anti-domestic violence advocate.
Domestic violence victims, in particular, are almost never in a position to speak out about their experiences. As has been widely reported, Aotearoa has the highest reported rate of intimate partner violence in the developed world.

Neither the law society nor anyone else will ever silence me about domestic violence – or about any of my other causes.

If I have to choose between being a lawyer and freedom of speech, I will not hesitate to choose my freedom of speech.
The complaint against MacLennan has set up a chorus of criticism of the Law Society from many in the #Metoo and #Timesup contingent, also opening issues of free speech and further complaints about how in touch the Law Society is on such matters.
Check the latest jobs on the LawFuel Network –
NZ Film Commission Business Affairs
Employment Relations Specialist, Christchurch
Litigators, Top Auckland Boutique
Senior Employment Role, Auckland


ReFuel with the top law news weekly that's fun to read