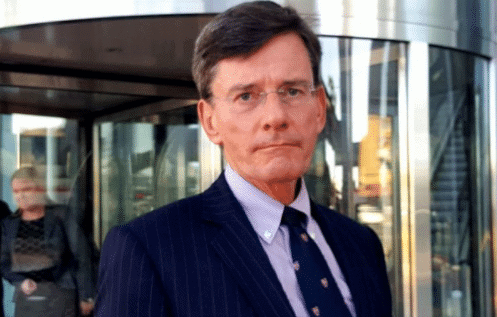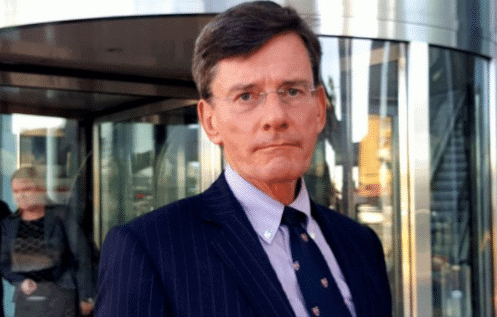 Former Attorney General Chris Finlayson's announcement that he is to resign from Parliament and return to the Bar is hardly a surprise following his move to the Opposition benches and his work on a new book on the Treaty of Waitangi.
Making the announcement on RNZ's Morning Report, it came following a recording of a telephone conversation between National Leader Simon Bridges and rogue MP Jami-Lee Ross when Bridges had suggested that Finlayson was one of the MPs who should be replaced.
Asked by co-presenter Guyon Espiner on Mr Bridge's comments, Mr Finlayson replied: "Well, it's true." 
"Oh, I've been planning to go since the last election," he said.
"I intend to leave here with class. Class is a commodity which doesn't seem to be in conspicuous supply in politics at the moment.," he said.
In the tapes, Bridges talked about it being "bloody hard" to find spots on the list, saying "You've only got so much space." 
He mentioned the possibility of getting rid of a few "obvious" list MPs, including former ministers David Carter and Chris Finlayson and also noting that National MP Maureen Pugh was "fucking useless".
The Twittersphere lit up with the news as it hit the internet –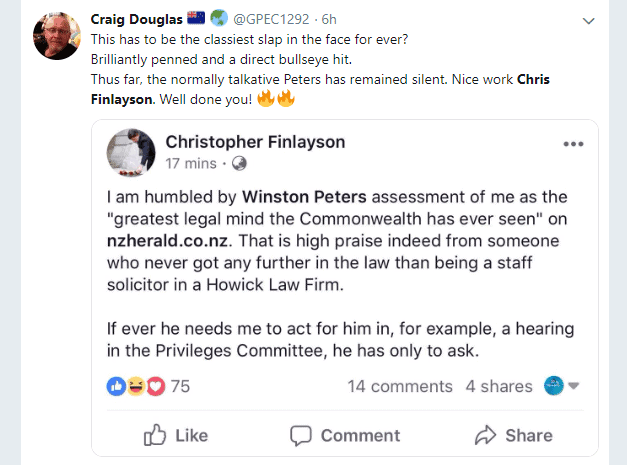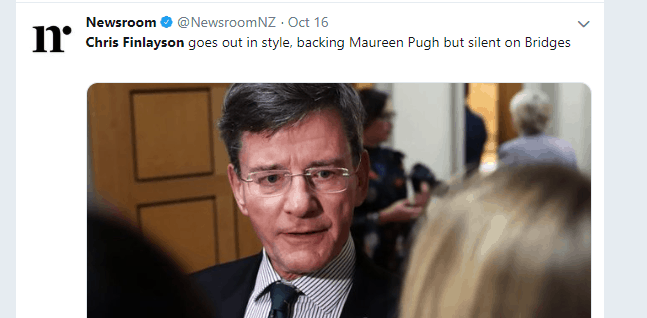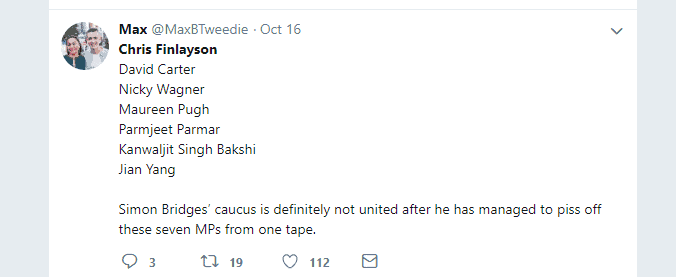 "I recall the morning that Bill English and I had a chat before Winston went with the other lot and he said 'what are your plans?' and I said I would like to finish off a few more (Treaty) settlements, try to do something in Ngapuhi. And we both had a laugh. And then I said 'I'll be on my bike'. So, for most of this year, I've been working on my exit, so I am hardly upset at a statement of the obvious."
The former minister of treaty negotiations also reportedly said that he had discussed his plans with some colleagues, including Jim Bolger and David Parker, but not Party leader Bridges.
"You can't be too precious about this stuff, because if people taped half of what I said about people, they'd be pretty horrified. It really is a case of let he who is sinless cast the first stone.
"And I'm certainly not in that position. All I hope is that no-one's ever taped me," he was reported in Newsroom as saying.
He said he plans to be out of Parliament by the end of December.
Chris Finlayson was formerly a partner at Bell Gully and also Brandon Brookfield, becoming a barrister in 2002 and a National Party member in 2005.
He became Attorney-General on 19 November 2008 and was also Minister for Treaty of Waitangi Negotiations.
Since his appointment as Attorney General he has been successful in reaching an unprecedented number of financial Waitangi Treaty settlements with many Maori iwi. He has also used his executive powers to make more High Court applications seeking litigants be prevented court access on grounds they are vexatious than in the prior 60 years.
Joining the Club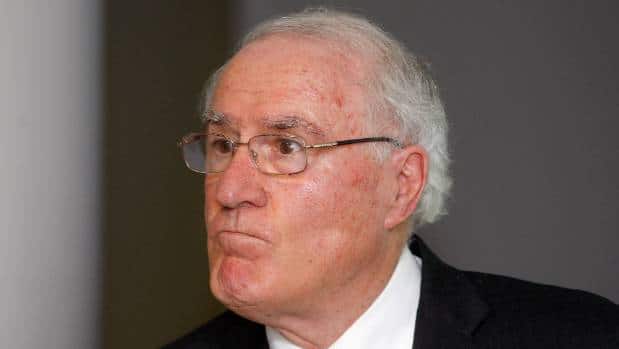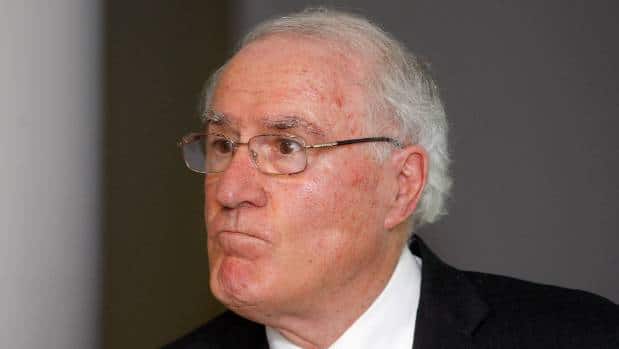 The most prominent former lawyer is Sir Geoffrey Palmer QC who continues to play an active role in New Zealand legal and public life, most recently working with former Russell McVeagh partner and legal academic Andrew Butler who published "A Constitution for Aotearoa New Zealand."
He currently practises from Harbour Chambers.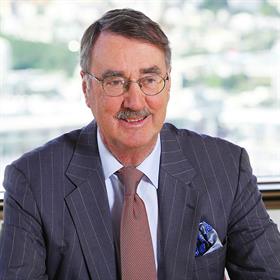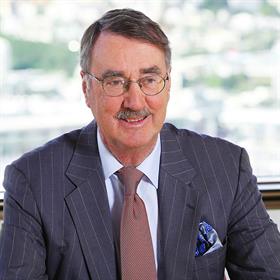 Chris Finlayson will be joining other senior politicians who re-entered the law after serving in senior legal positions.  Former National politician and Attorney General Paul East  advocated on important international issues, including a case brought before the International Court of Justice in 1995 on behalf of New Zealand against France's nuclear testing in the Pacific Ocean.
He is also a consultant to Bell Gully.
ReFuel with the top law news weekly that's fun to read