Is Donald Trump to face a lawsuit over his tax affairs?
Tax audits and affairs have been one of the numerous issues circulating around the Republican presidential nominee in a developing scandal over his potential liability, following an investigation by the UK Daily Telegraph.
Some of Trump's business associates are facing a civil lawsuit but Frederick Oberlander, handling the legal action, believes "new" and "relevant" information that has come to hand may well involve Trump in terms of culpability over the issues.
The Telegraph reported that the lawsuit had unsealed a judgment that claims the company behind Trump's Soho hotel in New York – Bayrock – evaded tens of millions of dollars in taxes.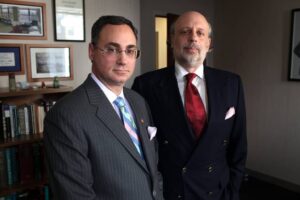 One of the main allegations centres on a deal between Bayrock, which operated out of Trump Tower, and FL Group, an Icelandic company.  The court case, which will be heard in the New York supreme court, alleges that Bayrock sold a $50 million slice of the company, but disguised the sale as a loan to escape paying tax liabilities, estimated in the complaint to amount to $20 million.
Trump owned 15 per cent of the Soho development, along with a further three per cent owned by his family.
He also licensed the use of his name for the development, resulting in Mr Oberlander and his partner Richard Lerner considering Trump's liability.
 "When we first began investigating this case we found no evidence that Mr. Trump was culpable in fraud, as the papers themselves, written some time ago, state," said Mr Oberlander. "However, in the time since we filed it, as his candidacy has progressed, new, relevant Trump and Bayrock information has surfaced, from sources including Mr Trump himself, which in our opinion has significantly changed that calculus."
Baycroft deny the allegations and claim they are "baseless" with all deals approved by auditors.
Related articles across the web