Facebook's move into the dating market is something that was inevitable, but should be treated with caution, says leading New Zealand personal dating site Matchcompany in a new article.
Matchcompany, the New Zealand personalised dating agency carries an article on five of the concerns that may arise when Facebook steps into the dating scene.
The move was announced earlier this year and Facebook is currently testing its dating app with employees. Facebook has around 200 million 'singles' on its massive platform and monetising that market in a dating scene that is already worth over USD3 billion in the US alone was inevitable.
But as the Matchcompany article points out that there remain certain threats to those using Facebook, which recently faced castigation from legislators and lawyers among others over the Cambridge Analytica data scandal involving phony profiles set up by Russian operatives and designed to influence the last presidential election.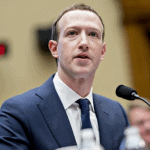 Facebook CEO Mark Zuckerberg faces stringent questioning from the a Congressional committee over the use and misuse of its data.
"Phony profiles are a major bugbear of the online dating world," says Matchcompany Principal Matchmaker Rosie Bowie. "Facebook's move is one that accesses a massive market and although the network will certainly be doing what it cans to avoid phony profiles it is inevitable that they will occur.
"The problem for users will be the sheer volume of information that Facebook has. Great care will have to occur to ensure information for the dating app is kept separate from the general profile information."
The article points out, the major issue around the use of the world's largest social media platform is not so much phony profiles as the use of data and information to have Facebook users targeted for both advertising, as the new platform will use existing Facebook profile details to provide targeted advertising, but such data could also potentially be accessed by potential spammers and others seeking to target those using the service.
Those seeking to use the service, who must be 18 and over, should verify what information they are sharing via the platform for 'dating purposes', as this could be accessible for targeting for both legitimate (advertising) purposes and illegitimate (fraud) purposes.
The provision of sensitive, personal information, which is largely a 'given' for dating profiles, also opens up the user to such use, quite apart from any hacks or other events that may occur.
As the Cambridge Analytica situation showed, the issue need not be a hack of the network, but rather a failure to anticipate how technology meant to work on an individual level might be repurposed or exploited when scaled up to apply to millions of users across the entire network.
The Facebook dating app does not yet have a release date, which is expected to be made in the coming months.
When it comes, it will doubtless sweep the dating world in a major way. Just be sure that 'safe app' precautions are taken, says Matchcompany.
About Matchcompany: Matchcompany is the personalised dating agency that provides personal coaching and matchmaking services to New Zealand singles. Operating in New Zealand for over 25 years, the dating site provides a combination of regular and premium dating services via its website, with a focus on personalised assistance to those in the NZ dating market.
ReFuel with the top law news weekly that's fun to read