The LawFuel blog has a new item on three tools that can help lawyers use Facebook more effectively for their online marketing efforts. Whether you're looking towards marketing across the social media, recruitment or other activities related to your firm, Facebook and social media are central to your efforts – or should be.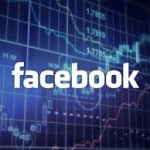 But many online marketers do not effectively leverage off what Facebook can provide. This blog item on the LawFuel blog provides some advice on how lawyers can use some Facebook tools or Facebook-related tools to help generate additional traffic, targeted to their site and for their purposes.
The Facebook tools link is here.