Wrongful termination is a term that can lead to massive consequences for both the wrongfully terminated and 'the terminator'. And in some jurisdictions wrongful termination for everything from sexual harassment to a hostile work environment issues can lead to massive punitive damages claims.
It is an area of law that is rich for lawyers and provide some major claims that are celebrated among lawyers practicing in these areas for all the wrong reasons.
And a wrongful termination lawsuit can occur in any jurisdiction. Some of the most famous occur in the United States, but Canada, the United Kingdom, Australia and elsewhere all feature such cases involving former employees making claims in a wrongful termination case.
One of our earliest in this list, for instance, is a case from Belize.
One of the most famous US judges, Ruth Bader Ginsburg was one of the most prominent lawyers and academics who, prior to her appointment to the US Supreme Court, had pioneered the whole area of sex discrimination law, arguing six cases before the court where she became a senior and famous jurist.
Let's consider 12 of the most famous wrongful termination cases and learn what we can about what happened.
1. The Belize Council Employee Lawsuit
In a case involving a city employee working for the Belize City Council, Candice Miller sued after the Council alleged that she had failed in her role as City Administrator to properly attend to various jobs and, among other things, breached her fiduciary duty.
She sued the Council for wrongful dismissal and sought judgment for $400,000.
Although it is not known exactly what she eventually settled her claim for it was a substantial amount.
2. Massive Disability Discrimination in WalMart Case
WalMart's discrimination case involved a massive $125 million verdict against the company for actions taken by the company against a disabled employee under the Americans with Disabilities Act (ADA). 
This was a case of the jury sending a very firm and expensive lesson to the company by awarding substantial punitive damages in their award.
Such large amounts are often a key point in such discrimination cases in particular.
The WalMart case involved a plaintiff, Marlo Spaeth, who suffered with Down Syndrome and who had worked efficiently for several years since 1999 until a computerized change altered the hours she worked.
She advised that she could not work to the new schedule as she had a strict daily routine that required her to adhere to it. The dismissal resulted from the failure to comply with the newly instituted hours imposed by Walmart.
3. 'Retaliation' Gender Discrimination
The case of Thompson v North American Stainless saw an employee fired for filing a complaint under the Equal Employment Opportunity Commission (EEOC) and was allegedly a genderdiscrimination case but brought as a retaliation for earlier complaints.
The case went to the Supreme Court which found that anti-retaliation legal provisions covered a range of conduct by employers and the company was found to have performed an unlawful act under federal employment laws
4. Poor work performance allegation
A recent case that obtained a $6 million jury verdict, which was substantially reduced on appeal, was for alleged poor work performance by an employee who had suffered an emotional injury or emotional distress while working for a pharmaceutical company.
In 2018 a Los Angeles Superior Court found the employer liable for over $6 million on the basis that the employee was poorly treated over a two-and-a-half-year period before having her job terminated due to 'poor work performance and attitude'.
5. The Banker's Age Discrimination Lawsuit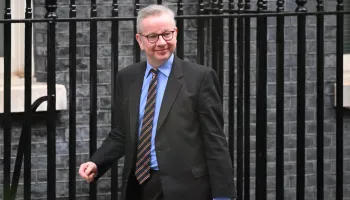 Niels Kirk was a 55 year old banker working in a job that saw him replaced as being 'too old' by someone who was 51.
There were various claims about whether the 'old' word was used but Kirk initially obtained a judgment against Citi, his employers, of $3.2 million.
However there were appeals involved in other issues such as a 'resistance to change' and various other allegations that were beyond the age factor and the High Court sent the matter back to the Tribunal for rehearing.
6. The Starbucks Discrimination Lawsuit
Starbucks does not have a great employment reputation for its workplace culture, but in the case of Meseret Kumulchew a female barista in London she was driven to the point of suicide she claimed as a result of her dyslexia but driven by feelings of being unwelcome and accusations for fraud.
The Tribunal found that Starbucks had discriminated against her in part because of the effects of dyslexia that she felt and was victimized as a result.
7. The 89-Year-Old's Age Discrimination Lawsuit
This age discrimination case involved an 89-year-old NHS secretary in the UK who became one of the older employees lawsuits in the UK to win such a case.
She was fired from her hospital because she was stuck in "old secretarial ways" and had shown a catastrophic failure in performance.
Essentially the latter was her inability to use a computer. However her employers had not trained her properly and it was both ad hoc and not properly directed.
The result was that Eileen Jolly received a £200,000 compensation payment and settlement agreement.
8. The Theft Allegation Wrongful Termination Suit
The 2018 case involving a former Chipotle manager who was fired because she allegedly stole $636 from the restaurant she managed resulted in an $8 million wrongful discharge settlement.
Jeannette Ortiz essentially argued that the case involved a retaliation situation from her employers after previous workers' compensation claims and her pregnancy claims.
The actual theft situation was problematic because the video had been filmed over and all supporting evidence of the alleged theft was destroyed. The Federal Government permits employees to file for workers' compensation and the employers have no right to deny those claims and it is a violation of public policy. A major win to Ms Ortiz.
9. Racial Discrimination Wrongful Dismissal
The wrongful dismissal of Elijah Turley is a famous racial discrimination case that clearly discriminated against Turley, an African American, due to his national origin.
He was found with a stuffed monkey with a hangman's noose around his head hanging in his car along with KKK markings, slogans like 'king kong' on the wall of his workplace and other racially motivated slurs.
The abuse lead to both physical and emotional turmoil for Turley who was compensated with $25 million for the discrimination.
10. The white Male discrimination lawsuit
A man who alleged in a lawsuit that he was fired from a hospital system because he is a white man has been awarded a $10 million verdict by a North Carolina jury, according to court documents.
David Duvall of Michigan sued Novant Health, Inc. in 2019 after he was fired as senior vice president of marketing and communications the previous year.
11. Mass Sex Discrimination Wrongful Termination
Sexual orientation is clearly a basis for challenging an employment termination with claims for punitive damages or compensatory damages from the aggrieved workers.
One of the largest such claims has been the case involved Sterling Jewelers who agreed to settle a lengthy class action lawsuit claiming that women had been discriminated against in both pay and promotion, resulting in a settlement of $175 million and followed publication of articles by the Washington Post.
The action was first filed in 2008 on behalf of no fewer than 68,000 women who had worked in the company as junior associate sales people mainly and who successfully claimed that they were discriminated against, resulting in the wrongful termination settlements. The law does not permit any discrimination where there might be a risk of retaliation.
12. The Fired 'Climate Sceptic' Academic
Among the cases involving upper management is an Australian case involving a fired physcist who was a 'climate sceptic' and had spoken out about his employers, a Queensland university.
The Court found that he was due substantial compensation of $1.2 million due to both past and future lost earnings as he was unable to find alternative employment and that situation was likely to continue in future.
While the two parties continue to disagree whether the case related to academic freedom, the Court said the case was "purely and simply about the proper construction of a clause in an enterprise agreement."
Wrongful Termination Case Examples
In addition, there are other reasons such as being fired for blowing the whistle on your employer as you report issues such as lack of safety in the workplace or report some illegal activity in which your employer is engaged. If you are wondering do I need a wrongful termination attorney it may be in your best interest to contact experienced wrongfully fired legal specialists.
The typical examples of wrongful termination lawsuits where legal counsel are employed to seek justice for termination and to disclose the real reason for a firing, lack of career progression and similar such charges, are cases involving some of the following type of case –
hostile working environment
sexual harassment (including sexual innuendo) and slurs or jokes made about the sexuality or gender of any employee
racial abuse, slurs or discrimination
religious discrimination
age discrimination which may involve an older employee or younger employees who face discrimination in the workplace
retaliation termination, which includes for whistleblowers and others seeking to redress some inequity in the workplace and also where there has been retaliation over issues like a Workers' Compensation Claim
where there has been some violation of the Family and Medical Leave Act and this may involve pregnancy or disability discrimination
There are of course other wrongful termination examples and apart from lawsuits filed in state or federal court there can be claims made in the Equal Employment Opportunity Commission (an EEOC filing).
Wrongful termination on the basis of gender, race, religion and otherwise can also include a range of repercussions for the fired employee, who can face ongoing issues regarding future employment.
But it can also affect high level employees and lead to a raft of complications, such as when McDonalds fired its former CEO Stephen Easterbrook in 2019 alleging that he violated company policy when he had consensual sexual relations with one of the company's female employees.
McDonalds said his actions had violated the company's policy. This was a case of interest to any employment lawyer because it also related to executive behavior.
Although he received a substantial severage package valued at up to $41 million from McDonalds, Easterbrook was later the center of a compensation clawback action from McDonalds who sought to have his severage pay repaid to the company.
The nature of this case was one that showed how companies can demonstrate their responsibility towards the public for good behavior by their senior executives as requirement of their employment contract.
Among the several significant cases involving gender and racial discrimination have been the 2010 case against General Electric who were charged with racial discrimination where Black workers were abused and subjected to racial slurs.
It was also alleged that senior employees were aware of the issues but had delayed investigations. The company had also been sued for paying less to Black workers and for related discrimination matters and racial abuse that were also civil rights abuses, apart from the employment law issues.
Walmart faced charges brought by around 4500 Black truck drivers who alleged racial discrimination also and a payment of $17.5 million was made. However since the 1990s Walmart has faced numerous racial discrimination lawsuits.
The entire area of wrongful termination or wrongful dismissal is one that is replete with examples of both employees and employers behaving badly – that is, in breach of their legal duties or requirements, but it has also been one that has lead to an increasing awareness on the part of companies and firms of their need to ensure all parties comply with legal employment law or labor law practices.
Wrongful termination cases remain a major area of litigation and dispute resolution for law firms and the changing guidelines and expectations means both employers and employees need to be aware of the dynamic nature of this area of law.
ReFuel with the top law news weekly that's fun to read