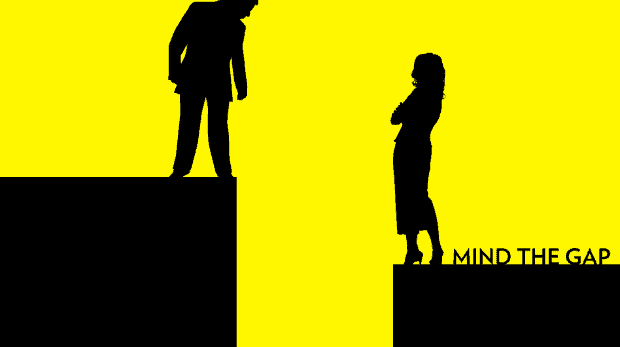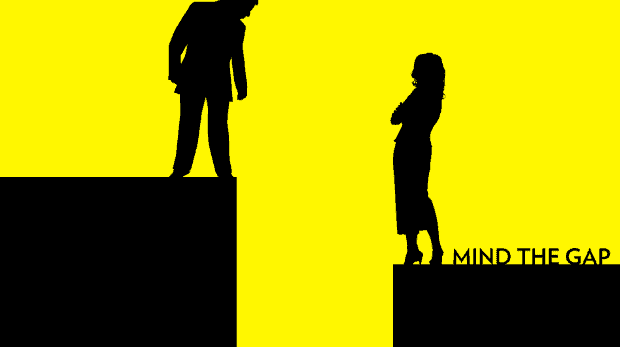 A new report on racial and gender in the law bias in the US has demonstrated how rampant the bias is and why efforts to control it are failing.
The report, "You Can't Change What You Can't See: Interrupting Racial & Gender Bias in the Legal Profession," is based on a 2016 survey of 2,827 in-house and firm attorneys and was conducted by the University of California's Hastings College of Law for the American Bar Association's Commission on Women in the Profession and the Minority Corporate Counsel Association.
Although relevant specifically to the US profession, the same issues have been significant in the other major, Western common law jurisdictions also.
"The implication of this report is that women and people of color have been invited into these high-stakes, high-status workplaces, like the law, but often are expected to play a very specific role," says Joan C. Williams, a professor at Hastings and founding director of the Center for WorkLife Law.
"They have to prove themselves more than white men, and are often expected to be worker bees who don't grab the limelight or the highest compensation. And the same mistake can be more costly for a woman or person of color than the identical mistake for a white man."
The survey revealed that women of color reported the highest level of bias, with 63 percent reporting that they had to go "above and beyond" others in the workplace to receive the same recognition as colleagues, and 67 percent stating they were held to higher standards than colleagues.
Nearly 70 percent said they were paid less than their colleagues with similar experience and seniority, compared to 36 percent of white men. White women also reported high disparities in compensation, with 60 percent responding they were paid less than similarly situated co-workers.
The White Male Difference
White males however showed a marked contrast.  Eighty one percent felt that they not only that they had equal access to high quality work, b ut that almost the same number (75 percent) believed they had been given fair opportunity to promotion.
The survey authors found that men of color were also suffering from bias.  For example, white men felt much more free to express anger at work than any other group, including minority men.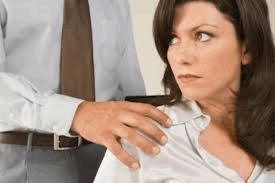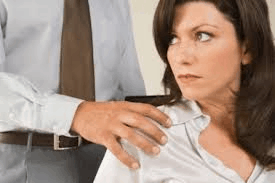 Sexual Harassment
The sexual harassment figures continue to display the same sort of issue as has frequently been reported in the media regarding the legal profession, with one quarter of female lawyers saying they had needed to deal with unwelcome sexual advances or sexual harassment.
Seventy percent said they had dealt with sexist comments, stories and jokes.
The 4 Patterns of Workplace Bias
The report identified four main patterns of systemic bias in the workplace. 
Proving It:  People of color and women need to prove themselves as equals in th workplace, requiring them to go the extra mile to prove their value.
Tightrope:  This is the balancing act that women and minorities need to undertake which means their conduct needs to act in an expected and pre-defined manner – for instance by being more feminine or failing to display aggression or anger.
Maternal Wall:  This is the well known bias against women with children.  It is also an areas where white women reported the highest level of questioning regarding their competence or commitment following children, which is 36 per cent higher than white men reported.
Tug of War: the conflicts that are experienced by 'disadvantaged groups' in the workplace following the bias they need to deal with.
"It confirms a lot of what we thought and some even worse," says Jean Lee, president and CEO of the MCCA. "But certainly whenever you have research and evidence to back up what you believe about some of the challenges for women, people of color, those with disabilities, sexual orientation—it addresses concerns across the board. I hope that for institutions, it gives them something to think about."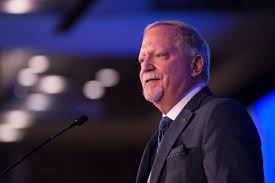 ABA President Bob Carlson (left) said the report painted a "stark picture" of the obstacles that block many lawyers from achieving their
potential," said ABA President Bob Carlson. "The remedies it suggests – using metrics to encourage fairness – will lead the way to better employment practices and greater diversity, which will benefit the entire legal profession and our clients."
Not Just the US
The gender gap struggle is by no means confined to the US and efforts to reverse the trend in other major jurisdictions like the UK have continued. Women in the UK profession account for 61 percent of law graduates, yet fewer than 30 per cent of law partners are female.
Similar statistics prevail in Canada, Australia and New Zealand.
A 2010 UK Law Society review found that the lack of flexible work opportunities was a significant obstacle to women progressing up the career ladder. The gender pay gap in law is 30 percent, compared with a UK-wide average of 19 percent.
Female lawyers in the UK and elsewhere are breaking the glass ceiling by setting up their own firms and making the profession fairer and more flexible, but it has been a struggle that has taken significant effort by a number of female lawyers across the country, as The Guardian reported.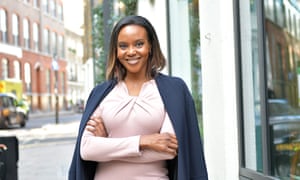 LawFuel also reported on women taking on the gender bias issue in law firms, a battle that continues to be waged with sporadic success across multiple jurisdictions but also a battle that, as the US law firm survey has demonstrated, has yet to be won.
Gender and the law are yet to achieve the relationship both might desire.