How did a "Perry Mason moment" torpedo a major lawsuit against GM and also embarrass one of the big name plaintiff lawyers' in the US?
Easily, as it happens.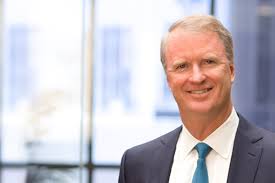 The case involves the major defect in GM ignition switches and the lawyer who was embarrassed was Robert Hilliard.  The "problem" for Mr Hilliard was a Tulsa real estate agent named Robert Kleven.
Kleven heard news about a long-awaited trial starting in U.S. District Court in Manhattan that day, the first over a deadly defect in millions of GM ignition switches.
The plaintiff, a 49-year-old postman named Robert Scheuer was a man whose name rang warning bells for  Kleven.
It transpired that Scheuer had altered a government check stub to make it look like he had hundreds of thousands of dollars in the bank, simply by adding '441' to a check stub for $430.72.
The result had been a new house from which Mr Kleven had subsequently needed to evict Mr Scheuer and his family.  When he heard about his plaintiff status in a multi-billion claim against GM he picked up the phone.
"I didn't want them getting away with another scam," he said.
The couple went on to testify under oath that injuries Robert sustained in a May 2014 wreck in their Saturn Ion had led to the eviction from their "dream house." GM accused them of perjury. The Scheuers dropped their lawsuit less than halfway through the trial, without getting a penny from GM.
As Bloombergs reported, it was a major blow to the lawsuit in which over $2 billion had been spent already to resolve the issue over faulty ignition switches, together with various death and injury lawsuits.
It was a stunning blow to plaintiffs' attorney Robert Hilliard, who has signed settlements with GM in more than 1,300 ignition switch cases and is one of three lead lawyers appointed to manage the hundreds of cases that remain. On Monday, Lance Cooper, a rival lawyer with clients in the mass litigation now under way, asked U.S. District Judge Jesse Furman to remove the three as lead attorneys; the three called the request unfounded. On Wednesday, Cooper asked Furman to take back his approval of a fund for Hilliard's settlements.

And it was a far cry from Hilliard's plan to make the Scheuers the public face of GM's victims by portraying them as a hardworking Oklahoma family brought down by corporate greed. GM had known about its defective ignition switches, which could suddenly cut off the engine, disabling power steering and brakes and preventing airbags from deploying.
Attorney Hilliard said he was blindsided by the check stub issue after having sent a team to Oklahoma to interview the Scheuers, as well as his doctors.
 GM itself would never have learned about the stub, Hilliard said, "but for one p—ed-off Realtor."

One thing that p—ed-off Realtor doesn't understand about the Scheuers: "I don't know how they were ever chosen for that case," Kleven said.

The Scheuer case was one of six bellwether ignition-switch trials scheduled for Manhattan federal court this year to help plaintiffs and GM test strategies and calibrate settlements. The bungled lawsuit was actually chosen by the plaintiffs as the first of the bellwethers. Hilliard maintains that Robert Scheuer's accident bore every hallmark of a "textbook bellwether."
However personal injury attorney Hilliard is a lawyer with plenty of fans.  The GM debacle is one that he won't forget any time soon, but it's also one that carries with it the usual lessons for personal injury lawyers to exercise as much caution with potential plaintiffs as any Judge and jury might.