Australian Law Battle Royal
A legal fight between Australia's richest woman, Gina Rinehart and has attracted a raft of Australia's most expensive lawyers in a West Australian Supreme Court fight that is costing $250,000 a day over the next four months.
The battle involves seven parties and involves 27 barristers in a fight between billionaire Rinehart, daughter of iron ore magnate Lang Hancock and his former partner Peter Wright's descendants over the royalties coming from the rich Hope Downs mine.
The legal fight is so extensive that the courtroom was extended to provide additional public seating to accommodate five rows of long desks for the barristerial 'picnic' as media have reported the event.
The mining partnership between Hancock and Wright began in 1938, when the two joined forces and established Hancock Prospecting Pty Ltd and Wright Prospecting Pty Ltd, forming the Hanwright partnership.
Leading the charge against Gina Rinehart's Hancock Prospecting empire is Wright Prospecting, headed by Angela Bennett, daughter of Peter Wright, along with her late brother Michael Wright's daughters, Leonie Baldock and Alexandra Burt. Additionally, DFD Rhodes, the family company representing the interests of late Pilbara pioneer Don Rhodes, seeks a share of the Hope Downs' wealth.
Gina Rinehart's own children are also involved in the legal battle, asserting their claims to the Hope Downs fortune they believe their grandfather had intended for them.
A crucial aspect of the trial centers around two sets of iron ore mining tenements, collectively known as Hope Downs, located in the Hamersley Range. The dispute revolves around the partnership agreement negotiated by Hancock and Wright in the late 1970s, with subsequent amendments before death in 1985.
Wright Prospecting seeks half of the partnership's 2.5 percent royalties in three of the tenements (1, 2 and 3), equivalent to 1.25 percent of profits since Hope Downs 1 began production in 2007, which amounts to several hundred million dollars. Additionally, their claim for a stake in Hope Downs 4, 5, and 6, which they argue is a shared Hanwright asset, could be worth billions of dollars.
Big Dog Barristers
The trial has been a long time in the making. The outcome is anticipated to significantly impact the involved parties, with potentially billions of dollars at stake. However, regardless of the verdict, the case may lead to years of ongoing legal action as it navigates through various courts.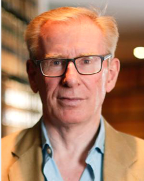 Among the so-called 'big dog barristers' (as labelled by the Financial Review) are colourful Sydney-based SC Noel Hutley,(pictured, left) a favourite of Gina Rinehart's, who reportedly charges up to $35,000 a day.
Wright Prospecting has assembled a formidable legal team consisting of six barristers, including three senior counsels (silks) and three junior counsels, led by John Rowland, KC.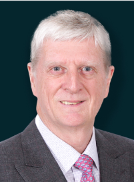 Rowland, (pictured, left) a former British practitioner with over 30 years of experience, previously worked in-house at law firm Clayton Utz from 2011 to 2016, and he now represents Wright Prospecting in the ongoing legal battle.
Over the course of three days, Taylor laid out Wright's claim to the revenue generated from Hancock's Hope Downs operations in Western Australia's Hamersley Ranges.
Taylor presented potentially explosive evidence, including a letter from Lang Hancock to his daughter, Mrs. Rinehart, in 1986, acknowledging the joint ownership of the now disputed tenements with the Wright family. She also argued that Hancock had exaggerated the risks and expenses associated with the development of Hope Downs.
Taylor, a former High Court associate to Dyson Heydon, who practiced extensively in Sydney, tragically experienced the Lindt Cafe siege of 2014, resulting in the loss of her close friend and fellow barrister Katrina Dawson, along with the cafe manager Tori Johnson.
In 2016, she returned to Perth and was appointed a senior counsel in 2019. For such a lengthy case involving a well-funded client like Wright Prospecting, Taylor's daily fees could be around $10,000-$12,000.
Eric Heenan, SC, is the junior silk on the Wright team. Before transitioning to the law, Heenan obtained a PhD in physics. Joining the bar in 2012, he became a senior counsel in 2022, charging approximately $7000 a day.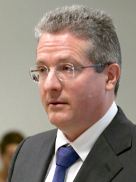 The second plaintiff, the family of late Pilbara businessman Don Rhodes, has engaged Jeremy Stoljar, SC, (pictured, right) as their lead counsel, supported by Kim Lendich, SC, and three junior barristers, all instructed by Perth firm Taylor & Taylor. Stoljar was the lead counsel at the trade union royal commission headed by Heydon, earning $3.36 million for 20 months' work. A silk since 2008, Stoljar charges around $15,000 a day, while Lendich's daily fees would be around $7000-$8000.
The four children of Gina Rinehart are also defendants in the case. Bianca Rinehart and John Hancock's law firm YPOL have hired Christopher Withers, SC, along with five junior counsel.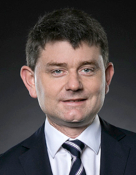 Hope Rinehart Welker has engaged James Willis, a junior counsel from Sydney, who has been at the bar since 2014, and charges about $6000. Gina Rinehart has chosen Patrick Flynn, SC, (pictured, left) a relatively new silk (2019), who usually charges about $8000 a day. All involved may likely command a premium for their services.
The third party involved in the case is Hamersley Iron WA, represented by highly regarded Perth silk Grant Donaldson, charging $15,000 per day, and one junior counsel. Blue-chip law firm Allens is instructing.
When considering the combined daily fees of barristers and solicitors, some of whom charge $1000 a day, the total legal costs may exceed $250,000 per day.
Presiding over the trial is Justice Jennifer Smith, who has been a judge since 2009 and is set to retire in June when she turns 70. However, in Western Australia, judges can continue with a case past their retirement date. Given the history of the warring parties and their tendency to appeal every decision or order, Justice Smith may have to work beyond her retirement date.
Average Lawyer Salary in Australia – Click Here
Law Jobs in New Zealand