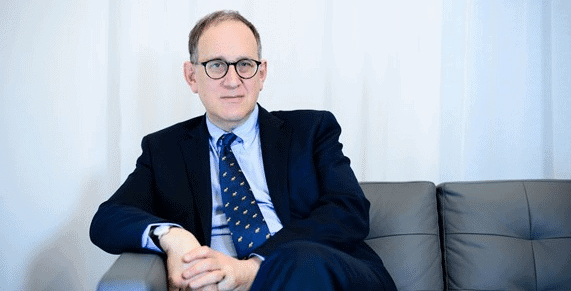 The law firm best known for representing Princess Diana in her divorce, represented by the firm's Deputy Chairman Anthony Julius (pictured) is considering a stock market float that could value the firm at several hundred million pounds.
The wealthy law firm, currently employs more than 900 people with over 500 lawyers and is part of UK's "silver circle" law firms that achieved revenues of £149.4m in 2016/17, with profits per equity partner (PEP) of £1.1m in 2017.
Mishcon de Reya is reportedly looking to raise capital through either a listing or the sale of a stake, and will appoint bankers to investigate options in the coming months.
A listing would create a windfall payout for Mishcon's 156 partners.
The firm has developed a notable reputation for its work for numerous notable clients, including its representation of Princess Diana.
More recent cases include representing Gina Miller, the businesswoman and campaigner who took legal action in an effort to prevent the Government from triggering Article 50, a key part of the Brexit process.
In 2008, the firm launched the specialist 'Pink Law' Legal Advice Centre in conjunction with Queen Mary, University of London and two other city law firms.
The firm has recently spent much time working on tech and innovation projects to boost its increasing revenues. Turnover at the firm has more than doubled since 2012 and it has developed a high profile start-up incubator – 'MDR LAB' – for the housing of innovative, lawtech start-ups.
>> Feedback on Mischon de Reya? – Let us know