Jeffrey Epstein, Ghislaine Maxwell, Andrew Cuomo might not seem the names to help victims of sexual predation, but legal legend David Boies seized upon a law change that involved all three to launch his legal action against Price Andrew.
Boies is bringing the action on behalf of client Virginia Giuffre who says she was a victim of the convicted – and now deceased – Jeffrey Epstein.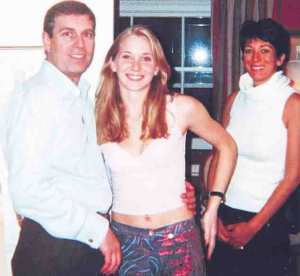 But the gap through which the Giuffre lawsuit emerged was due to the law signed by the now disgraced and resigned New York governor Andrew Cuomo  in August 2020.
The New York Assembly signed into law the 'Look Back Window' for the Child Victims Act, which increased the time for victims to file lawsuits that related to historical cases of childhood sexual abuse up until August 14, 2021.
Boies represents one of the Epstein victims, Virginia Roberts Giuffre and as the deadline of August 14 approached reporters from London's Daily Mail, who have covered every twist in the twisted tale of Prince Andrew and his Epstein links, called Boies to ask what his views were on Giuffre's intention to sue Prince Andrew.
Boies said to the reporters: "To use a common phrase here in the United States, 'Time's up.'"
The filing of such a lawsuit in America is bound to cause further,  embarrassment for the Royal family as lawyers will seek to question him under oath about his sex life. He might also be forced to hand over texts, emails and private letters, thus creating further embarrassment and potential liability.