Source: Pixabay
Invasion of Privacy – A Marital Misconduct
Jenny Harrison* Ethically, it is illegal to break into someone's personal devices as it violates their privacy. Spying means that you are snooping into someone's tech device and reading all the data and conversation without their consent.

When it's a stranger spying on you, the rules are pretty clear. It's called an invasion of privacy and might lead to serious offences, including legal punishments.
However, in cases of spouse spying, there are certain grey areas that need to be highlighted.

Digital Spying and its Effect on Divorce Rates
Today, collecting 'cyber evidence' has led to increase in number of divorces as your spouse may use that information to build up their case at court. According to a survey in Australia, around 33% of all the marriages are expected to end in divorce.
According to unified lawyers, in the year 2010, 50,200 divorces were granted in Australia, which means that 100,400 more people were new divorcees at that time.
Distrustfulness between spouses leads to all sorts of worrisome tactics, one being digital spying. This can be done out of jealousy, fear, or anger. Since technology has developed enough to facilitate online spying, there has been a rising trend in spouse spying.

Some Interesting Facts about Divorce in Australia
When we talk about divorce rates, interestingly India has the lowest divorce rate being 1% only and Australia being on number 8th position among the highest divorce rate. Under any law, illegal spying cannot let you win a custody battle or give you an upper hand in a divorce proceeding. In Australia, there are specific reasons mentioned in the research conducted recently in 2014; that contribute to the increase in 38% divorce rate in Australia. Some commonly used reasons are listed below:

communication problems
loss of connection
infidelity/trust issues
physical or emotional abuse
alcohol and drug addiction
financial problems
work/time pressures
family interference
physical health or mental health issues
The Road to Spying
Observing the above reasons, we can conclude that the biggest factor that is affecting most of the marriages is lack of communication and growing distrust, which eventually leads to loss of connection between the partners, alcohol and drug addiction, deteriorating physical or mental health, and emotional abuse.
All these factors are interlinked and inter-connected. It is imperative to have strong communication and trustfulness to nurture a relationship. An open discussion always clears out the dust and doubts between the two people.

There is still a lot of confusion about spying being legalised for spouses, but eavesdropping or other such forms of spying are often poorly enforced. There is more room for doubt when a spouse acts mysterious or you notice behavioural transition in them.
If you track your spouse by physically going after him or keep a tab on his activities, all such spying activities are harmless and you won't be taken to court for them.

Spying on One's Spouse
Sometimes you may have something to hide from your partner, be it your office salary or a friend you don't want your spouse to know about, knowing that you are being spied on by the other spouse makes you feel terrible and leaves you devastated as your better-half is invading your privacy.
This leads to the growing number of conflicts that mostly result in divorce. Even if you let go of your spouse after catching him red-handed, you'll always be on your guard whenever he's there.

Actually, spying on your spouse can be done through many ways but recently the technology has made it accessible for spyware to track their actions and movement through the devices they own. Some people are just paranoid or over-controlling so If your spouse is spying on you, it is a warning sign that your relationship needs a refresher.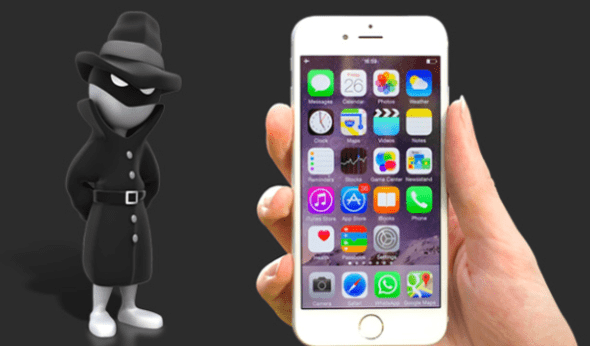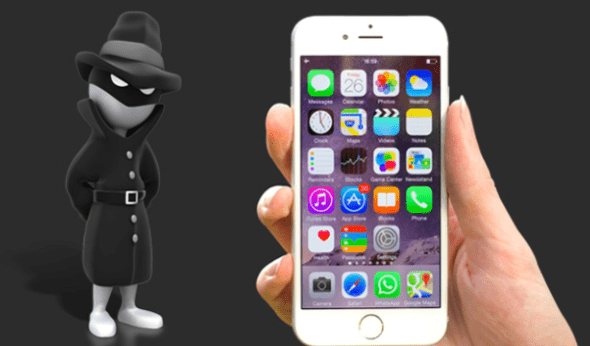 Spy Apps on the Rise
There are so many spying tools available but one authenticated source is spy apps. They can be used to monitor messages, calls, and online activities of a partner's tech device, be it their cell phone or tablet. They are installed on the device first, and then send the data from spying device to the snooper who installed them.
There is also a feature of GPS tracking that depicts the exact location of your spouse at a certain time. Such spy apps are legal in certain parts of the world. In Australia, they are banned for illegal monitoring.

"It's a legal grey area, in that the laws haven't been truly tested in this arena as of yet since the technology is relatively new, so as relevant cases move through the legal system, they'll be decided on a case by case basis," says Josh King, a legal expert in privacy laws and the Chief Legal Officer of an online legal marketplace in the US.
It's still under consideration through legal matters and law enforcing agents. It is also possible that an internet fraud or unethical act prosecution could be made against the person who might install such apps on someone's cell phone.

Cyber-crime is now becoming more popular and severe implementations are done to get hold of any abusive criminals and strict actions are being taken to leave that person guilty and charged All around the world. Australia does not lag behind in technological advancements and is well aware of cyber security breaches to keep the laws intact.

As a general rule, it is illegal to install an app on another person's phone without their knowledge. However, some law firms state that it all depends on the circumstances. For better understanding of the topic, here is the Australian Surveillance Devices Act, 2007, which states as follows;
"A person must not publish, or communicate to any person, a private conversation or a record of the carrying on of an activity, or a report of a private conversation or carrying on of an activity, that has come to the person's knowledge as a direct or indirect result of the use of a listening device, an optical surveillance device or a tracking device in contravention of a provision of this Part."

Therefore, only those spying methods can be adopted that do not constitute a contravention against the above mentioned Act.

Many a times, spyware is mainly used by a spouse to find out if they partner is cheating on them or is involved in other wrongful acts. There is no evidence that using spyware for a spouse has been legalised but trends show they are highly used.
Information obtained via spying devices cannot be openly used in courts or at other government organizations since it might lead you into serious trouble. Instead, it is likely that your partner might file a case over you for invading their privacy, which has serious legal consequences.

It is simply illegal in Australia to spy on your spouse but there are no barriers that can protect one from being spied. A healthy relationship and a loving spouse would never lead to any difficult situations and decisions to make in one's life. Where spywares are illegal, they can be very useful to some in finding out the real face of a suspicious person with a dual personality and the cheating spouse.

Author Bio:
Jenny Harrison is a passionate home and lifestyle blogger. She loves to engage with readers who are seeking home and lifestyle-related information on the internet. She is a featured blogger at various high authority blogs and magazines in which she shared her research and experience with the vast online community. Follow her on twitter @MJennyHarrison for more updates.

ReFuel with the top law news weekly that's fun to read