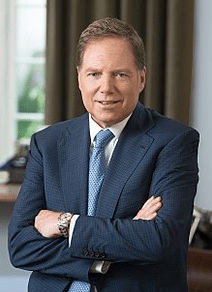 Settlement Provides Funding for Retrofits in Common Areas and Individual Units, and Compensation for Persons Harmed by Lack of Accessibility
Geoffrey S. Berman, the United States Attorney for the Southern District of New York, announced today that the United States has settled its federal Fair Housing Act ("FHA") lawsuit against BEDFORD DEVELOPMENT LLC, CARNEGIE CONSTRUCTION CORP., JOBCO INC., ROBERT PASCUCCI, and WARSHAUER MELLUSI WARSHAUER ARCHITECTS, P.C. (collectively, "Defendants"). The settlement requires Defendants to pay up to $195,000 for retrofits at the Sutton Manor condominium in Mount Kisco, New York, in order to make the individual units and the common areas of the building more accessible to individuals with disabilities, and to pay $165,000 to compensate aggrieved persons. The resolution of this lawsuit was approved today by U.S. District Judge Kenneth M. Karas.
U.S. Attorney Geoffrey S. Berman said: "For almost 30 years, the Fair Housing Act has required newly built residential buildings to be accessible to people with disabilities, but some housing providers continue to disregard that requirement. The flouting of the accessibility requirements was particularly egregious here, where the condominium was specifically advertised to older New Yorkers. This Office will continue to use all legal tools available to enforce the Fair Housing Act and ensure that persons with disabilities have full access to residential buildings in this district."
The Fair Housing Act's accessible design and construction provisions require new multifamily housing complexes constructed after 1991 to have basic features accessible to persons with disabilities. According to the allegations in the complaint, Sutton Manor was designed and constructed by Defendants with numerous inaccessible features, including insufficiently wide door openings, lobby doors requiring excessive force to operate, excessively high thresholds at the entrances to the patios or balconies, insufficiently wide doors leading to patios or balconies in individual units, excessively high thresholds at the entrance to showers, and insufficiently clear floor space in the hallways and kitchens for maneuvering by persons who use wheelchairs.
Among the aggrieved persons who will be compensated through this settlement are Michael and Linda Tracey, Mark and Gloria Koller, and Ina Grober ("Intervenor-Plaintiffs"), who each purchased and moved into units at Sutton Manor in 2007, in part because the defendants advertised Sutton Manor as being accessible to persons with disabilities. The Intervenor-Plaintiffs initiated this action by filing an administrative complaint with the U.S. Department of Housing and Urban Development ("HUD") and then, after HUD determined that there was reasonable cause to believe that the Fair Housing Act had been violated, electing to have HUD's determination resolved in federal court. In these circumstances, the Fair Housing Act authorizes the Department of Justice to commence an action in the United States District Court on behalf of the complainants and assert other claims as warranted.
Other aggrieved persons may be entitled to monetary compensation from the fund created through today's settlement. Aggrieved persons may include those who:
· Were discouraged from living at Sutton Manor because of the lack of accessible features;
· Have been hurt in any way by the lack of accessible features at Sutton Manor;
· Paid to have an apartment at Sutton Manor made more accessible to persons with disabilities; or
· Otherwise were discriminated against on the basis of disability at Sutton Manor as a result of the inaccessible design and construction of the properties.
Any individual who may be entitled to compensation can file a claim by contacting the Civil Rights Complaint Line at (212) 637-0840, using the Civil Rights Complaint Form available on the United States Attorney's Office's websitehttp://www.justice.gov/usao/nys/civilrights.html, emailing us at USANYS-CivilRights@usdoj.gov, or by sending a written claim to:
U.S. Attorney's Office, Southern District of New York
86 Chambers Street, 3rd Floor
New York, New York 10007
Attention: Chief, Civil Rights Unit
Since 2010, the Office has filed nearly 30 lawsuits to enforce the FHA to combat racial, gender, and disability discrimination in housing, including in the areas of design and construction, sexual harassment, and fair lending.
Mr. Berman thanked HUD for its efforts in the investigation.
The case is being handled by the Office's Civil Rights Unit. Assistant U.S. Attorney Christine S. Poscablo is in charge of the case.