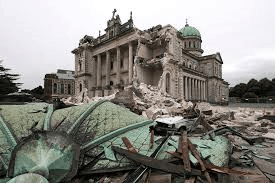 Kensington Swan – In a recent High Court judgment, Precinct Properties Holdings Ltd v OMV New Zealand Ltd[1],a dispute over unpaid rent was entangled in questions of untenantability, structural integrity and misrepresentation. While only a summary judgment application, the case sends warning signals to landlords who furnish seismic reports to their tenants. 

Background

OMV leased premises in Deloitte House, Wellington from Precinct. Precinct had advised OMV a number of times during the course of the lease (particularly after various earthquakes) that its engineers had assessed the building's NBS at 100% (meaning it had a 'low risk' susceptibility to earthquake damage).

In November 2015, OMV exercised its final right of renewal, committing it to the lease until 2020. After the Kaikoura earthquake in November 2016, Precinct restricted access to the building and then on 17 November 2016 closed the building for all access 'until further notice'.

In December 2016, Precinct advised its tenants that its engineers had completed a targeted damage evaluation which showed the building's NBS was now more likely 40-60% and advised its intention to undertake lengthy and disruptive strengthening work on the building.

On 2 February 2017, in light of Precinct's proposal to carry out seismic strengthening works and accompanied by its concerns over the building's decreased NBS rating, OMV asserted that the lease had terminated pursuant to the total destruction provisions (which provide that a lease automatically terminates upon destruction or damage which renders the premises 'untenantable'). 

Precinct rejected OMV's assertion that the lease had terminated, claiming that the building was not untenantable and that no basis for termination existed.

In March 2017, the findings of a detailed assessment rating revealed that Deloitte House's NBS rating now sat between 36%–60% (which would classify Deloitte House as an 'earthquake-risk' building).  On 13 March 2017, Deloitte House became accessible to tenants once again and  Precinct claimed unpaid rent from OMV from that date. OMV's defence to this claim was that, by that point, the lease was no longer on foot.
The issues
The issues before the Court to be decided were:
Were there grounds to claim the interruption rendered the building untenantable?

The Court considered that Precinct had a strong argument that the four-month interruption was insufficient in of itself to constitute a substantial interference and trigger termination of the lease under the total destruction provisions of the lease.

Were there grounds to claim untenantability resulting from a reduced structural integrity?Departing into previously unchartered legal territory, the judge considered that it was possible for premises which do not meet a 'minimum' structural integrity standard to be 'untenantable' for the purposes of the total destruction provisions in the lease and therefore cause a lease to terminate. Given the nature of a summary judgment proceeding, the judge stated it would be inappropriate to decide what this minimum standard might be—let alone whether the Deloitte House met that standard—and that the issue remained live and must go to trial.
Did OMV have grounds to claim misrepresentation by Precinct?

The Court found the misrepresentation issue to be live and that it demanded more careful consideration. Precinct did represent to OMV that Deloitte House had a 100% NBS rating before OMV exercised its right of renewal. The subsequent engineering reports revealed the building's significantly lower rating: whether this was a result of a mistaken original assessment (establishing a misrepresentation) or caused by the Kaikoura earthquake was a question to be resolved at trial.

What does this mean for you?

As mentioned, this was merely a summary judgment application. The issues raised will need a more substantial judicial inquiry. In the meantime, however, we now have case law which potentially extends the concept of 'untenantability' to include minimum standards of structural integrity. The door is also open for tenants to argue misrepresentation where they have entered into a lease (or renewed a lease) following receipt of a seismic report from their landlord which is subsequently found to be incorrect. How that might sit with the 'no representation and no warranty' provisions in most leases, and consequential erosion of the concept of 'caveat lessee' ('tenant beware'), is yet to be judicially determined.

Landlords and tenants should consider their expectations around reliance on seismic reports. Some leases contain express warranties by the landlord as to the seismic performance rating of their building. However, many leases are left silent as to the contractual significance of seismic reports. The Precinct v OMV case highlights that this could be a risky approach.

ReFuel with the top law news weekly that's fun to read