Former Reed Smith Lawyer Joins Littler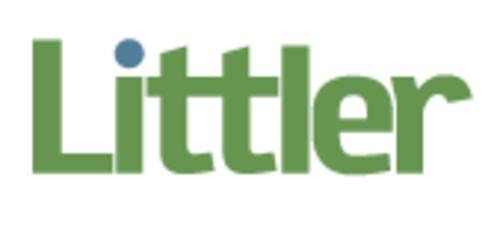 PHILADELPHIA (July 22, 2019) – Littler, the world's largest employment and labor law practice representing management, has added Karl A. Fritton as a shareholder in its Philadelphia office. Fritton was previously a partner at Reed Smith LLP and a former leader of the firm's labor and employment practice group.
Fritton's arrival, along with the addition of a team of labor lawyers in Chicago earlier this year, further expands the firm's deep bench of attorneys representing management in labor matters. Since the beginning of this year, Littler has added 13 lateral shareholders to the firm.
"Labor law has been a cornerstone of our practice since the firm's inception and the addition of Karl's wide-ranging experience in the field will further strengthen our national platform and the services we provide to clients," said Tom Bender and Jeremy Roth, co-managing directors of Littler, in a joint statement.
Fritton focuses his practice on labor management relations, including collective bargaining, arbitration and litigation before the National Labor Relations Board (NLRB) and federal courts. Over the course of his career, he has handled hundreds of labor negotiations, labor arbitrations and union representation petitions, including one of the largest elections held to date at the NLRB.
"Navigating the ever-changing landscape of labor laws has become increasingly challenging for employers in both union and non-union workplaces, particularly as the scope of issues the NLRB covers continues to widen," said William J. Leahy, Littler's office managing shareholder in Philadelphia. "Adding an attorney with such a significant breadth of knowledge and experience will be a significant asset to our clients across the country, and we're excited to have him join the team."
Fritton represents regional and national employers in a variety of industries, including energy, power generation, waste management, maritime, media, food distribution, healthcare, higher education, construction and manufacturing. He regularly assists clients in planning for and conducting successful labor negotiations, defending their interests before the NLRB and in arbitrations under their collective bargaining agreements.  Fritton advises employers with both union and nonunion workforces on maintaining productive labor relations and advises on the labor aspects of mergers and acquisitions. 
"Clients increasingly expect, and deserve, specialized knowledge and capabilities in their industry, and when needed a team of professionals who can work interchangeably with the client. Littler provides that," Fritton said. "With a sole focus on labor and employment law and extensive footprint throughout the United States, as well as a diverse client base that complements my own, Littler has the necessary depth and breadth of support and capabilities that the market demands. I look forward to collaborating with the firm's many talented labor lawyers to help steer clients through the challenging and complex labor issues they face."
Fritton regularly speaks and publishes on labor-related matters and is repeatedly recognized as a leading labor and employment lawyer in the U.S. by The Best Lawyers in America®, Chambers USA, America's Lawyers and Legal 500.
About Littler
Greentarget
Chicago Board of Trade
141 W. Jackson, Suite 3100