The Perfect Sex Life Defense of Alan Dershowitz
Alan Dershowitz has long proclaimed his support for Donald Trump, but supporting accused pedophile Jeffrey Epstein may be a bridge too far given his recent "perfect sex life" comments.
We previously reported on the famed lawyer being as "mad as hell" about accusations from one of Epstein's 'friends' that resulted in a defamation suit from Dershowitz who has also faced off against fellow star lawyer David Boies, who is suing Dershowitz for defamation on behalf of Virginia Roberts Giuffre.
Giuffre was one of two of Epstein's victims have claimed they were forced by Epstein to have sex with Dershowitz, which he vehemently denies.
But now Dershowitz, who represented Epstein on sex charges in 2008, is about to the the subject of a major article in The New Yorker and shortly the U.S. Court of Appeals for the Second Circuit will release 2,000 pages of documents related to the Giuffre case
According to the three-judge panel that ruled to unseal the documents, they contain the names of "numerous prominent American politicians, powerful business executives, foreign presidents, a well-known prime minister, and other world leaders."
The Dershowitz Defense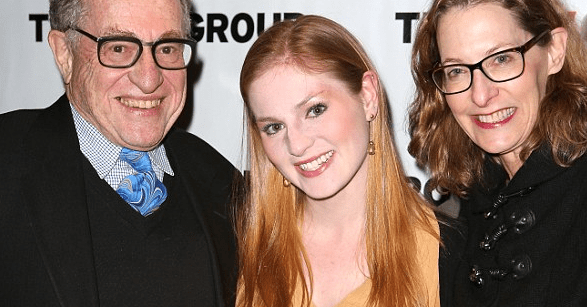 "Look, I've had sex with one woman since the day I met Jeffrey Epstein," Dershowitz said on Fox News, ostensibly referring to his wife, Carolyn Cohen. "I challenge David Boies to say under oath that he has only had sex with one woman during that period of time."
Meanwhile, the speculation and scandal around Epstein and his cohort of cronies will continue. Whether Alan Dershowitz remains in the clear will doubtless be revealed soon. But regardless of Dershowitz' legal work for the Billionaire, the further cast of characters in the Epstein sex salon will continue to be exposed.