Tompkins Wake acquired Mackenzie Elvin Law in Tauranga, making it the largest law firm in the central North Island and propelling it into the top 10 law firms in New Zealand in terms of size and reputation with a firm of 120 lawyers.
This move strengthens Tompkins Wake's presence in Tauranga and the broader Bay of Plenty region, which has experienced rapid economic growth in recent years.
Tompkins Wake last year celebrated its centenary with a major bash in Hamilton.
The firm also expanded into Rotorua with the acquisition four years ago of what was originally the well-established Davys Burton law firm, seeing major growth in the Rotorua region.
It already expanded into the Auckland market with the acquisition of Mark Lowndes' boutique commercial law firm Lowndes Law in 2020.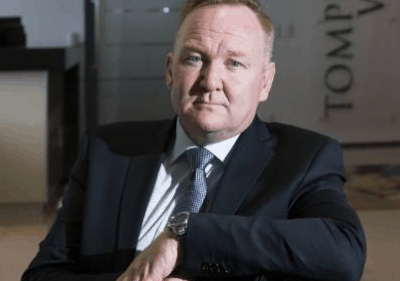 Jon Calder, (right) the Chief Executive of Tompkins Wake, expresses enthusiasm for the acquisition, as it offers significant growth prospects for both firms. By combining their respective strengths, they are forming a formidable legal powerhouse in Tauranga and the wider Bay of Plenty.
"We are thrilled to announce the acquisition of Mackenzie Elvin by Tompkins Wake. This merger not only strengthens our presence in one of New Zealand's fastest-growing cities but also reinforces our commitment to delivering top-notch legal services to our clients across New Zealand's economic and commercial heartland," says Calder.
Effective from August 1, the 23 staff and 5 Partners of Mackenzie Elvin Law will join Tompkins Wake, expanding the Tauranga-based team to 34, with over 200 professionals in the entire firm, including 35 partners and more than 120 lawyers.
Fiona Mackenzie, Founding Partner of Mackenzie Elvin Law, views the merger as a significant milestone for their firm, clients, and the local community. By joining forces with Tompkins Wake, their local team gains access to national and global resources, expertise, and connections, ensuring exceptional client service for the Bay of Plenty, both now and in the future.
"Our business in 2023 is vastly different from what it was in the 1980s. Over the last 3 years, especially, we've witnessed profound changes as global events have impacted every corner of the world. Against this backdrop, aligning with Tompkins Wake is a natural progression for us," she said.
"We have long admired their reputation and expertise. This merger opens up new horizons for us in terms of resources and expertise, with their values and progressive approach to client service closely mirroring our own. We are very pleased that this partnership will bring immense benefits to our clients, team, and local community."
The two firms have previously worked together, and Tompkins Wake has always respected the reputation and practice built by Fiona and her fellow partners.
"It became very apparent as we got to know the Mackenzie Elvin partners that our values are closely aligned. We have four core values, with 'People Matter' being the most important – that includes our people and our clients. It was clear to us that Mackenzie Elvin is a firm that values its people and puts them first, and that was an essential aspect for us," says Calder.
Check The Latest Law Jobs on New Zealand's Leading Law Job Network –