Part 1 – Guest Blogging Rules
By LawFuel publisher John Bowie – Content marketing and blog posting are two of the 'big names' in online marketing these days, but Google has recently sounded some warning bells about how content should be used, which has seen the popular content-generating cornerstone of SEO – guest blogging – take a major hit.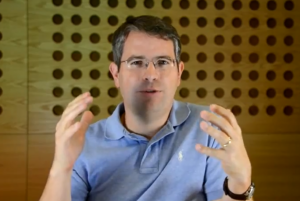 For lawyers, using content and blogs to generate content is – and remains – a major way in which lawyers can use the web to generate highly targeted and cheap traffic. 
However the latest Google changes, made initially by Google blogger and engineer Matt Cutts, have changed the game and make the rules clearer than ever in terms of what you need to be doing.
Content marketing and guest posting has become corrupted, at least in Google's view, and results in heavy Google penalties, which can permanently damage your site.
The reality is that guest blogging remains a terrific way to add not only content, but also authority and relevance to your area(s) of practice.  It's the same for anyone who is blogging, whether you're a lawyer, any other professional or service provider.
But just as Google stepped in to prevent spammy backlinking practices and spammy content, so too are they stamping on spammy 'guest blogs'.  What has been occurring has been the use of "guests" to write with a view to merely achieving backlinks to their own website
This is an issue I will deal with later in the second article about Content Marketing changes and the development of so-called "native advertising".
The New Dos and Don'ts 
However for blogging, there are some things that lawyers can and should do in order to (a) build their traffic and web rankings and (b) avoid Google penalties.
So what are they?
Post Only Relevant Content
It might sound totally banal, but relevance is key and posting quality content – preferably of a reasonable length, is one of the best things you can do in order to generate a quality audience focused on your areas of practise
You can have legitimate guests posting content on your site and if it is genuinely interesting and relevant then fine.  You're okay – in fact you're better off than before by a country mile.
But you can also ruin your guest post by doing some other things, which need to be avoided.
Avoid "Optimized" Anchor Tex
This is where it kills it for the spammy guest bloggers.  They will want their key terms optimized and linked.  What is 'optimized anchor text?' 
Then there is the issue of 'optimized anchor text' in your guest blog content.  This is
where the keywords sought to be optimized – such as DUI Lawyer LA, or Bankruptcy Law Firm Atlanta, are hyperlinked.  Google have already provided warnings about this in their "Link Scheme" document, below.
These include the exchange for money, guest posting with keyword-rich anchor text, automated link propagation and the like.
Link Scheme Document
3.  Be Careful over Anchor Text
To use optimized anchors you should follow some key rules:
–         Use your brand name or firm name – such as LawFuel.com
–         Use long-tailed phrases such as:  You can see a DUI lawyer but ensure you are aware of local directories and sites that you can check.
The value of links remains vital, but it is there existence in your article or blog post rather than the actual anchor text.
4. Avoid Buying Backlinks
 void purchasing backlinks, which can serve to destroy sites, yet many SEO companies and others will push packages and deals for "instant ranking" for "top keywords" and the like.
Stay away.
You will be penalized, particularly if the site has a low DA ranking (usually below 20) and the backlinking process is rapid.
Backlinks will come with domain age and authority and relevance.  Ironically really great guest posts can help with all of that, but only when they are not the bought posts that we see too often.
5. Avoid Keyword-Heavy Posts or Content
Google is very much awake to keyword stuffing, where pages are loaded up with your keywords that are intended to manipulate Google rankings.
Google defines Keyword Stuffing in this way:
"Keyword stuffing" refers to the practice of loading a webpage with keywords or numbers in an attempt to manipulate a site's ranking in Google search results. Often these keywords appear in a list or group, or out of context (not as natural prose). Filling pages with keywords or numbers results in a negative user experience, and can harm your site's ranking. Focus on creating useful, information-rich content that uses keywords appropriately and in context.
 It will unquestionably harm your site rankings and the use of guest posts from those seeking to lift their own rankings will frequently involve keyword-stuffed articles that simply work to destroy your own ranking.
6. Build up Your Author Rank
Work on building your own Google authority and authority, which is something Google will be placing increasing importance upon.  This is something that needs developing and you can work using Google's Webmaster tools to ensure you're obtaining the most out of the tool
Some Final Keyword and Posting tips
–         Avoid the long-tail keywords that are optimized like DUI Law Firm in Los Angeles, but if you use Los Angeles occasionally, you will be fine.
–         Add more content – the more content you have the more you will be indexed but also the more you can 'mix up' your keywords using the very important related words and latent semantic indexing (LSI), using 'drunk driving lawyers', and 'drinking and driving' etc, rather than just 'Los Angeles DUI lawyer'.
LawFuel will also be writing more about this shortly.
So those are the key factors in Guest Posting and blogging generally.
 

We will shortly publish a post on Content Marketing and how that is changing, but can be used to radically increase your law firm rankings – or any rankings – if done correctly.