English media law expert Mark Stephens says the decision by Prince Andrew to talk about his connections with paedophile Jeffrey Epstein was a "catastrophic error".
Mark Stephens is a partner at Howard Kennedy LLP and gained national prominence through his representation of James Hewitt after his alleged affair with Princess Diana.
In an interview with The Guardian, he said television interviews like Prince Andrew's only work if you have "full answers to every question."
Prince Andrew spoke about his friendship with Jeffrey Epstein, the disgraced financier and allegations of a non-consensual sexual encounter with a 17-year-old, in a pre-recorded interview for the Newsnight programme.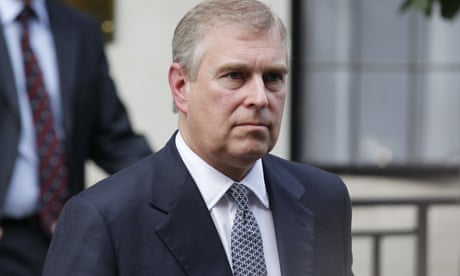 However, media commentators have said the decision to take part in the interview could backfire.
Stephens said that in the interview there were "too many loose ends."
"If he'd kept his silence he'd have been able to remain outside of the case, as he's a witness and is entitled to diplomatic immunity. He was a private individual and now he's waived that privacy."
Newsnight sources said the interview was a result of six months of negotiations with the royal household, with an agreement that there would not be any advance vetting of the questions.
In the interview, the prince denies having any recollection of meeting Virginia Giuffre, who claims that she was coerced into having sex with him when she was 17.
Since parts of the interview have been released, Giuffre has retweeted several disparaging reactions to the interview, including one that said: "To have to watch this weasel attempt to wiggle free from the claws of justice, is absolutely abhorrent."
McDonalds, WikiLeaks and More
Stephens and and anothr lawyer provided pro bono assistance throughout the McDonald's Restaurants v Morris & Steel case to two activists, Helen Steel and David Morris, the so-called "McLibel Two" who had handed out leaflets entitled "What Wrong with McDonalds" in 1985, which lead to the longest running court case in UK history.
He also represented the founder of WikiLeaks, Julian Assange, against extradition to Sweden, where allegations had been made against Assange.
In July 2011, it was reported that Stephens had been one of a group of high-profile lawyers who may have been the victim of the News International phone hacking scandal.