Nola Dangen, a leading member of the Auckland District Law Society and a lawyer experienced in disciplinary and ethical matters through her Law Society work, has been suspended for two months for negligence "at the very high end of the negligence spectrum,"
The suspension follows a 'late' admission of guilt and involves three apparent inaccurate affidavits she had sworn ini respect of property manager and welfare guardian.
Ms Dangen has played a prominent role in Law Society and other affairs, including serving as a member of the Real Estate Agents Disciplinary Tribunal when the NZ Law Society noted hers extensive disciplinary and regulatory experience through the Auckland District Law Society and the New Zealand Law Society.
She has been a member of the National Ethics Advisory Committee (Ministry of Health) and helped draft the Agreement for Sale and Purchase of Real Estate published by the ADLS.
The notification of the suspension
The New Zealand Lawyers and Conveyancers Disciplinary Tribunal has suspended Auckland lawyer Nola Kay Dangen from practice for two months from 23 September 2019,
This follows admission by Ms Dangen of a charge of negligence in relation to her conduct as a property manager and welfare guardian for an elderly woman. Mrs KB suffered from dementia and was in a residential care facility.
Ms Dangen had been approached by a lawyer colleague to act as welfare guardian and property manager after another lawyer had declined to accept the appointments due to a history of family difficulties between Mrs KB's husband and a son.
Because a court filing timetable made the matter urgent, after agreeing to take on the roles Ms Dangen hurriedly swore three affidavits prepared by the lawyer acting for Mrs KB's husband. These included statements that Ms Dangen had many years' experience in the area and that she did not seek remuneration for her services.
Ms Dangen swore that the affidavits were truthful, but her only experience in the role had been twenty years earlier, and she never intended to provide her services without remuneration.
Until Mrs KB's death two and a half years later, Ms Dangen rendered invoices for a total of $62,292,08 and also prepared and authorised an interest-free $20,000 loan to Mrs KB's niece. Ms Dangen subsequently agreed to repay the loan and fees in full herself.
The Tribunal found that Ms Dangen had sworn three affidavits which were inaccurate, had charged significant fees without authorisation by the Court and some of which could not have been authorised by the Court, and had advanced the loan without any authority to do so.
It said her actions were not simple and understandable errors, and they had continued for a protracted period.
"In summary we consider the level of culpability to be at the very high end of the negligence spectrum," the Tribunal said.
Mitigating factors were that Ms Dangen had been prepared to put right her failures, her guilty plea – albeit at a very late stage – had indicated some understanding and acceptance of her failures, and she previously had an exemplary record as a practitioner.
In considering an appropriate penalty, the Tribunal said having regard to the seriousness of the failures, the lengthy period for which they continued, and the multiple number of failures involved, no penalty short of suspension would properly mark its denunciation of the conduct, nor provide general deterrence as required.
Ms Dangen's two-month suspension has been deferred until 23 September because of her obligations to undertake locum duties for sole practitioners.
The Tribunal has also ordered that she pay total costs of $28,242.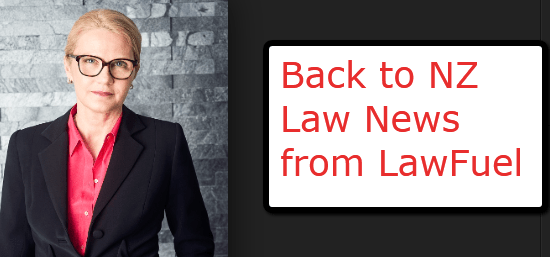 ReFuel with the top law news weekly that's fun to read