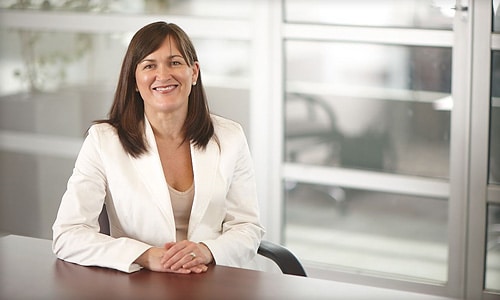 We live in a world of increasing disruption – most obviously in areas such as artificial intelligence, robotics, technology and transport. But increasingly whole industries are being disrupted by a very different, but equally powerful force: the courage of individuals to speak out against injustice and inequality.
Think Weinstein in the United States and the #MeToo movement. But this disruption is not confined to other countries. This is happening to our profession as we speak. Courageous young women have taken a stand and told their stories of sexual harassment and discrimination within our community. In doing so, they have empowered other women to tell their own stories and demand change across other industries, government departments and not-for-profit organisations.
The courage of these young women telling their stories of suffering sexual abuse in the legal profession has forced the New Zealand Law Society to have a good hard look at itself. Why were we unaware of these allegations? Why were we not aware of the potential scale of these problems? What about us stopped these women from talking to us? Why had we not been providing the appropriate cultural leadership that our sector clearly – and now somewhat obviously – needs?
As an organisation, we committed to change. It started with doing something unique in our 150-year history – we asked all 13,662 lawyers to provide us feedback in a scientific survey exploring the safety of lawyers in their workplaces, with a focus on sexual harassment and bullying.
The survey was managed by Colmar Brunton, it was completed by 3,516 lawyers and has a margin of error of +/- 1.7%.
This email to you reflects my editorial in LawTalk which comes out today as I am making the full findings of the research publicly available to every New Zealander because the results are nothing short of disgraceful. As a profession, we must be ashamed and embarrassed at what our people have told us. I am also deeply saddened at the situation we are in and I am sure many members of our profession will feel the same.
A natural response is to ask what happens in other businesses and professions. That would be to deflect from the real issue. We can't afford to do that. This survey is about the New Zealand legal profession and nobody else. We must collectively own the problems this report highlights and each of us commit to eliminating them. We have certain privileges that come with being a lawyer and we are all asked to declare in the next month in our annual practising certificate application that we are fit and proper persons. Let's make sure that's true.
I ask that every New Zealand lawyer makes time to read and seriously consider the full 50-page research report which is available on the Law Society website.
But by way of a very short summary:
Nearly one third of female lawyers have been sexually harassed during their working life; 17% in the last five years. Lifetime prevalence is higher among women (31% vs 5% of men).
Two-thirds of lawyers who have personally experienced sexual harassment described experiencing some form of unwanted physical contact.
10% of female lawyers recall five or more incidents of sexual harassment occurring at some time in their working life.
12% of lawyers sexually harassed formally reported or made a complaint about the harassment.
52% of lawyers have been bullied at some time in their working life.
21% of lawyers have been being bullied in the last six months.
35% of Pacific lawyers and 34% of Māori lawyers have experienced bullying behaviour in the last six months.
61% of lawyers who have been bullied at some time in their working life say the experience affected their emotional or mental wellbeing.
42 % of those bullied say they resigned from their job or it affected their career prospects.
29% of all lawyers and 40% of lawyers under 30 believe major changes are needed to their workplace culture.
Unfortunately, I could go on. The report also identifies very concerning feedback about workplace stress and work-life balance.
Through what our own people have told us, it is crystal clear now that we have a serious and systemic cultural problem in our profession. We are failing to keep our people safe, we are compromising their human rights and we are failing to treat all people with respect and consideration for the concepts of justice and equality.
Thank you to the women who kicked this off and who gave us the impetus to seek answers to these questions. Before we can make positive change, we must be clear on the problem – there is no doubt now as to what the problem is and the change that has already started must be taken to a whole new level.
I'm committed to the Law Society providing the cultural leadership that we have not provided to date. I'm committed to tackling these issues in our profession head on and directly. I'm sorry to the members of our profession that we've been surprised and caught out by these results and that we haven't provided the cultural leadership and advocacy that our profession so obviously needs.
Our profession now needs greater leadership than at any other time in its history – from the Law Society, from me and from every single lawyer working in this country.
Our profession is now in the middle of a serious disruption. This is a very positive thing which we must embrace. It is a gift from the courageous young women who have shone a light into the corners of our profession that have been kept under wraps for too long. It is a disruption driven by what every one of us is committed to standing for – justice and equality.
So, we're clear that we have serious problems that must be solved. I believe this process of change is already underway and I ask you as a lawyer in New Zealand to ensure you are personally active in driving this change wherever it is needed.
Commissioning this research and then sharing it as transparently as possible is an important step on this journey of change. The next step is the immediate establishment of a taskforce to drive culture and systems change and eliminate bullying and sexual harassment from our profession.
These will be voluntary positions and will be complementary to the Law Society's regulatory working group that has been set up under Dame Silvia Cartwright and we are now calling for expressions of interest. I urge you to strongly consider putting yourself forward for one of these positions. More information about how to apply is online.
Many of you will be reading this and saying, 'that's not me'. That will be true on one level but on another level every single one of us is accountable for the behaviour we observe, tolerate or walk past. It's clear that we've all been walking past far too much. Every one of us is accountable to our friends, our families, our clients and our colleagues for demanding nothing less than complete integrity in our behaviour and actions. We all need to more consistently and clearly demand this of each other and ourselves. Every one of us is accountable for the standing of our profession in our communities.
I am hopeful. I love my work and as lawyers we do wonderful work which makes a difference for many people throughout New Zealand. We can change the culture and the systems within which we work that have now been laid bare before us. We can also be heartened by another finding of the research, that around 80% of all lawyers said they get a great deal of satisfaction from their job.
The change must be profound but we have a strong base from which to move forward.
The responsibility lies with every one of us.
Kathryn Beck
President, New Zealand Law Society
ReFuel with the top law news weekly that's fun to read