OneThe New Zealand Law Society's sexual harassment survey has found extensive sexual harassment and bullying in the profession, as was widely known.  However women harassers were also found to be an extensive problem.
One of the report's finding was that over the past five years 14 per cent of men experienced a form of sexual  harassment and nearlyu half (49 per cent) of bullying cases involve women as perpetrators
The survey was undertaken following uproar over sexual harassment allegations from numerous young lawyers early this year, has shown 18 per cent of lawyers have been sexually harassed during their work.
– And this Corporate role  – Corporate & Commercial role 
However the survey, which also looked at workplace bullying, found that a slightly smaller percentage (21 per cent) had been bullied at work within the past six months. The survey did not display how many had been bullied over the course of their career. The definition of 'bullying' was taken from the Employment New Zealand definition.
The survey was tasked with studying "the prevalence and characteristics" of sexual harassment in the legal workplace and was based on an email survey to over 13,600 lawyers. Twenty six per cent of the recipients replied to the survey questionnaire.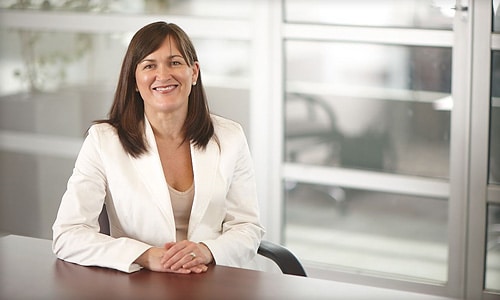 New Zealand Law Society President Kathryn Beck called the findings in the survey a "cultural crisis" for the profession.
"When nearly one third of female lawyers have been sexually harassed during their working life, when more than half of lawyers have been bullied at some time in their working life, when nearly 30 per cent of lawyers feel major changes are needed to the culture of their workplace, and when 40 per cent of lawyers under 30 believe major changes are needed to their workplace culture, we must call a spade a spade – there is a cultural crisis in the New Zealand legal profession," she said.

Sexual Harassment Effects
The survey showed that 33 per cent of female lawyers have experienced sexual harassment, in the form of crude or offensive behaviour, in the past five years. Thirty per cent had complained of unwanted sexual attention and 12 per cent inappropriate physical contact or sexual assault. Five per cent experienced some form of sexual coercion.
A third (33%) of those who have been sexually harassed (HRC definition) were 'extremely' or 'very' offended, athird were quite offended (33%) and nearly a third were only 'a little' or 'not at all' offended.
Only about a quarter of those harassed sought assistance in any form, which is one of the areas covered in the survey for attention but the personal effect of harassment was high. The report said –
Around four in ten (39%) lawyers who have been sexually harassed (HRC definition) say the experience affected their emotional or mental wellbeing, and 32% say it affected their job or career prospects.
Workplace Stress
The survey corroborates others, along with anecdotal evidence, of the vast problem in the profession of stress, with 60 per cent of the respondents claiming their job is "very stressful."
The groups most stressed included –
• 25-29 year olds (67%)
• Māori (67%)
• Sole barrister practices (70%) and partners (65%)
• Criminal law (69%)
• Family law (68%)
• Lawyers in firms with 1 to 3 or 4 to 9 partners (65% respectively)
Overall Satisfaction
Most lawyers (79 per cent) receive great satisfaction from their work, although the survey showed 34 per cent are dissatisfied with their work/life balance.

Among those most satisfied with their work/life balance were immigration lawyers – while the least satisfied were those engaged in civil litigation, principally due to extended work hours.


ReFuel with the top law news weekly that's fun to read