Former Partner Don Lewis Alleges Lied Told in Sworn Affidavits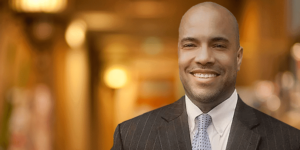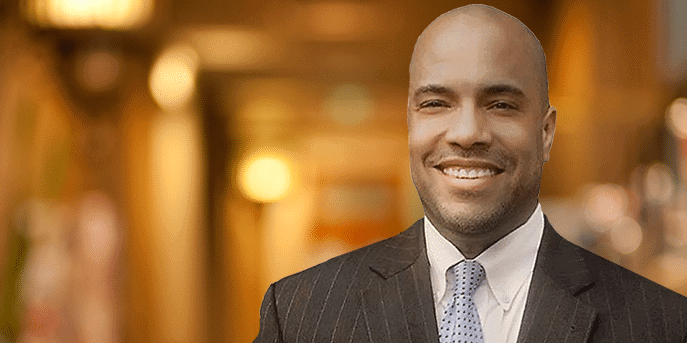 Pierce Bainbridge's securing several loans since their March over $9.1 million default to Pravati firm – had certain of our readers opine – that the firm may be engaged in the at-times maligned practice of "loan stacking." 
Alleged financial shenanigans are at the center of Former Partner Don Lewis's, a double Harvard Graduate and alum of Skadden, Arps, Slate, Meagher & Flom LLP and WeWork Companies Inc, all-out litigation war with his former firm. Lewis claims he blew the whistle on financial malfeasance and Pierce Bainbridge came for him to effectuate a cover-up. 
Putney Twombly Hall & Hirson LLP, a 150-year old New York City law firm, and Littler Mendelson, the self-proclaimed: "World's Largest Employment and Labor Law Practice" have also been pulled into this battle for their alleged role in aiding Pierce Bainbridge's attacks on Lewis.
Twenty-Five Defendants
There have been three lawsuits filed in four months involving around twenty-five defendants and covering New York and Los Angeles.  The lawsuits derive from Lewis's termination in November for what Pierce Bainbridge says was his violation of terms of administrative leave during an investigation in sexual misconduct charges against him. 
Lewis has forcefully alleged that Pierce fabricated the ridiculous charges in response to Lewis speaking up about financial improprieties at the firm. Lewis also blames Michael Yim (Putney Twombly) for having run a "racially charged sham investigation" and Sylvia Jeanine Conley (Littler Mendelson), for being "dishonest, shady and deceitful" during negotiations of the Lewis Complaint.
First Salvo
Lewis recently filed his first salvo in response to Pierce Bainbridge's lawsuit against him in Los Angeles. 
The Affidavit Lewis  filed in connection with a Motion for Sanctions and the Sanctions Exhibits filed therewith appears to be an unusually damning one.  The underlying issue is Lewis motion to dismiss what he refers to as the "sham complaint."
The Lewis Affidavit and Sanctions Addendum need to be read to be believed; one striking issue is that Lewis alleges he has proof that PB Partners Denver G. Edwards and Christopher N. LaVigne (below) "lied in sworn affidavits."  Lewis refers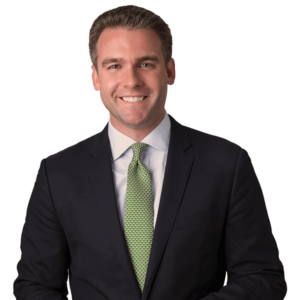 to these as "clandestine" affidavits, as they were filed under seal against Lewis months ago, he was never informed, and only learned in late August through a call from a reporter at the American Lawyer.  
On the topic of lying in sworn statements, LaVigne, along with Pierce Bainbridge partner and television personality Caroline Polisi, represented George Papadopolous who plead guilty to lying to investigators in connection with the Mueller investigation.
Polisi and LaVigne are also attorneys of record for CNN anchor Don Lemon in the sexual assault and battery case he faces.
A picture of LaVigne, Polisi and Pierce with George Papadouplous at the United States House Judiciary Committee can be found at this NPR article. 
Lewis also states in his affidavit: "the falsehoods in these affidavits are not innocent lies; they were submitted, just as with the instant [Los Angeles Complaint], with extreme malice, to destroy my reputation and legal career." 
"PR Stunt"
Lewis characterizes the Los Angeles Complaint against him as a "PR stunt," and a "sham filing" submitted to "defame and discredit" him and "mute the impact" of his massive complaint alleging dysfunction, discrimination, misogyny and financial malfeasance at Pierce Bainbridge.  
The Pierce Bainbridge's firm claims it was on solid ground in dismissing Lewis.  The more that comes to light, the less credible this looks. Lewis alleged a cover-up and this dispute has illustrated the precise growth trajectory of cover-ups when people fight back like Lewis has.  With each passing event, things seem to get worse for Pierce Bainbridge.
The firm appears to have tried to ruin Lewis – going seemingly completely over the top with certain defamatory public statements, which almost immediately led to further litigation. 
Pierce Bainbridge claimed Lewis was trying to ruin the firm, but by filing a complaint claiming Lewis defamed them on specific issues like "substance abuse," "financial issues," and "alimony," Pierce Bainbridge opened up the door for Lewis to respond and provide support for these ugly issues. 
This appears to have been a regrettable decision.  Lewis has not just responded, he has responded with serious emphasis, the Sanctions Addendum is one of the most damning court filings LawFuel has seen.
In Lewis's initial massive complaint, he noted: "Virtually ALL of the allegations herein are supported by documentary evidence." Lewis was apparently not lying. His filing contains immensely damning e-mails, texts, screenshots and even a photo that appear to evidence Pierce Bainbridge as engaging in systematic dishonesty and deception.  
The Lewis Affidavit lays out details of the firm's efforts to silence him after he blew the whistle on financial misconduct, and when that failed, its efforts to smear, disparage and discredit him into oblivion.
Lewis does not seem to be one to take being wronged laying down.  Pierce Bainbridge has thrown the kitchen sink at him and Lewis has weathered the storm and come roaring back with some strong blows of his own.
"Lunatic" & More
The screenshots in the Addendum contain real-time commentary from partner Chris LaVigne, the firm's bookkeeper, partner Jonathan Sorkowitz, a former partner of the firm, the firm's Director of Operations and/or Supervisory Paralegal Grace Chang, questioning Pierce's loyalty, honesty, handling of finances and sobriety; in one text, the firm's bookkeeper says:  "Fiduciary duty means nothing to him." 
Words are used such as "lunatic," "narcissistic sociopath," "alcoholic," "coke," and at one point a message from Pierce himself appears to indicate he slept at the Los Angeles airport, the city in which he resides.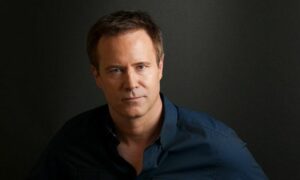 There are also a number of quotes from John Pierce himself (above) illustrating a "misogynistic" view of women, according the screen shots Pierce has referred to women as "whack jobs," "psycho females," and "blackmailers" and championed a male Judge, in an alleged message to whole firm, for his "sexist and verbally abusive language" language in dealing with female attorneys.
While Lewis's scathing filing was in Los Angeles, back in New York, the firm filed an opposition to Lewis' defamation action on Thursday, and alleges he is creating a "vainglorious soap opera" based on "farfetched" and "convoluted" allegations. 
Pierce Bainbridge is represented by Donald Trump's lawyer Mark Mukasey and his firm Mukasey, Frenchmen and Sklaroff LLP.  The Pierce Bainbridge filing alleges Lewis "shared without Complaint in the firm's financial largess."
The Sanctions Addendum has text messages that say otherwise, in one message Lewis using very forceful and colorful language in an apparent effort to right the ship; Pierce allegedly did not pay heed and missed an 9:00 a.m. meeting the next morning with Lewis and LaVigne because Pierce was "still inebriated from the night before." Lewis includes play by play texts the next morning with LaVigne asking at 8:40 a.m. "What's the status? Puking? Stinky? Incoherent?" 
When Lewis informs LaVigne that Pierce is in no shape to attend, LaVigne responds:  "Don't bring him here.  I might kill him."
Ultimately, this is the type of fight that does nobody any good.  It reminds one of a bare knuckles brawl where both combatants come out severely and permanently damaged. Be that as it may, the combatants appear to be dug on and the fierce battle continues.    
>> Read the Untold Story on Pierce Bainbridge – Click Here
Of Interest