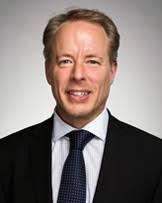 Mishcon de Reya has today announced that Neil Baylis will join the firm's Competition Group as a partner on 18 March 2019.
Neil was previously a partner at K&L Gates LLP, heading the firm's Competition and Trade Regulation Group in London. He specialises in all aspects of EU and UK competition law, as well as giving advice on commercial, regulatory and procurement issues. He has experience across a broad range of sectors, most notably in automotive, sports, manufacturing and travel.
Neil's appointment brings the total number of fee-earners in Mishcon's Competition Group to ten, including three partners.
Rob Murray, Head of the Competition Group, said: "We are recognised as a leading law firm for businesses seeking to bring competition damages claims. Neil's appointment builds on the non-litigation capabilities of the team, developing our expertise in merger control, regulatory investigations, consumer law issues, procurement and state aid. His experience and international background is ideal in helping us to expand this broader offering in competition law matters."
Neil Baylis added: "Mishcon de Reya is a firm with a bold and clear vision for where it wants to be in the legal market. I am excited to be joining a successful team of exceptional lawyers, and helping to further develop and grow the firm's competition law practice."
In recent years, the Competition Group has achieved settlements in competition dispute resolution in excess of US$600 million and the record-breaking £67 million judgment for Sainsbury's against MasterCard, one of the firm's many interchange fee-related matters. The team has also acted for Microsoft in a number of global competition disputes.